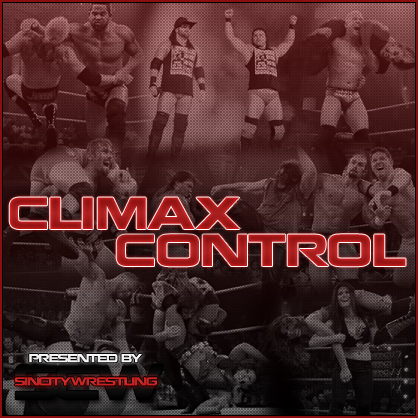 SCW CLIMAX CONTROL
DATE: Sunday - 01/17/2021
Deadlines:
RP Deadline:
United States: 11:59pm EST Friday 01/15/2021
England: 04:59am Saturday 01/16/2021
RP NOTE: One RP per character
RP WORD LIMITS:
Singles Matches: 10k per character
Tag Team Matches: 5k per Team member
Locale: Las Vegas, Nevada - Star of the Desert Arena
---
Friendly reminder, SCW General Manager Brooke Saxon made note of some strict rules to ensure the safety of fans, staff and the wrestlers alike;
1- Each ticket purchased will come with a safety bag. (A safety Bag includes a company logo face Mask, one .5 oz bottle of hand sanitizer, and a pair of XL gloves. Masks must be worn in all areas of the building.
2- Tickets to all shows going forward will only be sold at the SCW shop and only available to the local residents in which the show is being held.
3- Tickets will be sold no earlier than 48 hours of the show. (For SCW, look at it as the promo deadline is when tickets go on sale for that show and SCU shows.)
4- Everyone entering the building will get screened to read their temperature.
5- All food sold going forward will be already wrapped. All drinks will now be sold only in cans or bottles. No fountain type drinks.
6- Food can only be consumed in the designated areas in which masks can be taken off temporarily. All merch bought at the event will be done by credit cards, the shops will no longer take cash.
Anyone not abiding by these rules will be removed and barred from all future SCW/SCU and GRIME shows.
---
The "Staying Home" show (or Going Home if you have no sense of humor) is always a time to get excited for everyone that makes up the SCW Universe, both stars and fan alike! This is the show where we get a glimpse, a taste, of what is to come and being Inception IV is the first Supercard of 2021, you know things are going to be different this evening!
---
SINGLES MATCH
MAKI vs COURTNEY PIERCE
It's not a matter of who's next, but who's first where Courtney Pierce is concerned! Her first victory since her big SCW return has eluded her and she seeks to dig herself out of the trenches and climb to the top of the ladder! She kicks off tonight's event with that very goal at the forefront of her mind but she has an opponent across the ring from her that won't make it easy by any means necessary, namely the returning and dangerous Maki! You saw that right, fully recovered from injury, and the bosses wasted no time in getting the woman Mark Ward has said himself, that he wanted on the roster forever! With the new deal signed and the injury healed, Courtney could be in for the fight of her life!
---
MIXED TAG TEAM MATCH
CALEB STORMS and MYRA RIVERS vs AGOSTINO ROMANO and CANDY
Caleb Storms stated last week he was as yet unaware of who he would be defending his Internet Championship at Inception IV, but his match tonight is the big reveal! Caleb teams with his fellow champion, Bombshell Internet Champion Myra Rivers in a Champions versus Challengers match, as they oppose not just Myra's Supercard challenger in Candy, but Caleb's challenger -- Agostino Romano! Agostino so impressed the higher ups with his showing in the Fatal Fourway match this past week that they felt he deserved a "runner up" prize, and this match will see just what he is made of against Caleb, while Candy sees what the future holds against Myra!
---
SINGLES MATCH
MERCEDES VARGAS vs SONG
This matchup has been in the making for a number of weeks/months! Song had wanted this match to take place last week but unfortunately for her, Mercedes was busy competing in the Fatal Fourway Roulette match. The bosses so wanted this to happen, and so wanted Song back in an SCW ring, that they compromised and PROMISED Song the match she wished would be here, tonight! Song finally gets to face the best of the best, a true Icon in the Bombshell division - Mercedes Vargas! This match promises to be the show stealer of the entire evening!
---
More matches for Inception IV to be announced!
---
SINGLES MATCH
ALICE KNIGHT vs ALICIA LUKAS
Alice Knight fell just a hair short in her attempt to secure a Roulette title shot for herself last week, but this week her goals are even higher when she faces one of the single most successful women in SCW history -- Alicia Lukas! The SCW Universe and staff alike have always seen something special and entertaining in Alice, and this match against the first ever female SCW Wrestler of the Year promises to give her every chance to be that somebody! And Alicia? She craves competition, and to show the world that she is and always will be THE Bombshell to beat! Alice has to know her happy go lucky personality will not win Alicia over inside of the ring!
---
SINGLES MATCH
BEN JORDAN vs "BULLDOG" BILL BARNHART
Little has been seen of the Cockney King aka Ben Jordan these past several weeks, and while he was front and center to be there for his friends Fenris and Aron when he was needed, he has been on standby, supporting Evie as she continued to steamroll the competition. But the wait is over! Ben is back inside of the ring and the fans could not be more joyful! But that joy may soon turn to sorrow because he is up against an absolute bull of a man, or bull-dog rather, "Bulldog" Bill Barnhart! Bill has had a string of success throughout his time in SCW, but this could be the biggest match he has had when he's up against 2020's Wrestler, Man and Most Popular of the Year!
---
We've seen Fenris angry before, but what happened last week when he got hold of Austin James Mercer goes BEYOND anything we've witnessed from the "White Wolf!" Fenris got more than payback on Austin for his attack on Aron, and some are saying he went too far! Fenris has been barred from the building for this show, ahead of his Inception IV match against Austin. And we hope to hear from Austin on his condition after this past week's attack.
---
SINGLES MATCH - STREETFIGHT
EVIE JORDAN vs CHAR KWAN
Evie Jordan not only threw down the Gauntlet for her upcoming Chamber of Extreme match at Inception IV against Jessie Salco, she f**king shattered it! Jessie suffered a brutal beat down at the hands of Evie, who has proven once and for all that she is the same hardcore Bombshell that terrorized the Bombshell ranks when she arrived on the scene! And this week she aims to show Jessie what is about to happen to her in a matter of time when she faces Char Kwan -- in a Streetfight! No rules! No count outs! ANYTHING GOES! Only -- this could work against Evie because that means what Evie can do to Char, Char can do to Evie! And Char has someone in her corner that may prove all too willing to lend her a helping hand!
---
And in the Main Event...
TAG TEAM MATCH
TEAM HERO vs SELEANA ZDUNICH and CHRISTINA ROSE
GUEST REFEREE: Andrea Hernandez
Regular tag team matches are a rarity in SCW these days, so when the bosses book one, there is good reason and tonight's Main Event is a doozy when we see two teams, both compromised of wives, face off against each other with high stakes! Christina Rose is set to challenge Keira Fisher-Johnson at Inception IV, but tonight Christina teams with her loving wife, Seleana Zdunich! And yes, they face not only World Champion Keira -- but also Keira's wife the Hall of Famer Roxi Johnson! Team Hero reunites! But -- there's a twist! There is a special referee, someone to call everything down the middle --
ANDREA HERNANDEZ!
What were the bosses thinking!? Ratings, that's what!
Tune in to see all this and so much more as we bring you SCW Climax Control!
CARD SUBJECT TO CHANGE