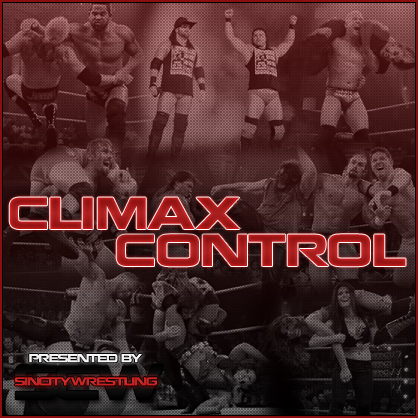 SCW CLIMAX CONTROL
DATE: Sunday - 10/25/2020
Deadlines:
RP Deadline:
United States: 11:59pm EST Friday 10/23/2020
England: 04:59am Saturday 10/24/2020
RP NOTE: One RP per character
RP WORD LIMITS:
Singles Matches: 10k per character
Tag Team Matches: 5k per Team member
Locale: Las Vegas, Nevada - Sam's Town

Here it is! One of the most popular and entertaining shows of the year! The 2020 Halloween edition of Climax Control! And while titles are on the line, more matches for High Stakes X will be announced, and most certainly some intriguing match ups will take place, this is all about the ghosts and ghouls and things that go bump in the night -- and of course, the fact that each and every match will have a special Halloween-themed stipulation!
And ... as a special added bonus! The very special Guest Hosts for this year's Halloween edition of Climax Control will be none other than....!
THE ADDAM'S FAMILY!!!

Friendly reminder, SCW General Manager Brooke Saxon made note of some strict rules to ensure the safety of fans, staff and the wrestlers alike;
1- Each ticket purchased will come with a safety bag. (A safety Bag includes a company logo face Mask, one .5 oz bottle of hand sanitizer, and a pair of XL gloves. Masks must be worn in all areas of the building.
2- Tickets to all shows going forward will only be sold at the SCW shop and only available to the local residents in which the show is being held.
3- Tickets will be sold no earlier than 48 hours of the show. (For SCW, look at it as the promo deadline is when tickets go on sale for that show and SCU shows.)
4- Everyone entering the building will get screened to read their temperature.
5- All food sold going forward will be already wrapped. All drinks will now be sold only in cans or bottles. No fountain type drinks.
6- Food can only be consumed in the designated areas in which masks can be taken off temporarily. All merch bought at the event will be done by credit cards, the shops will no longer take cash.
Anyone not abiding by these rules will be removed and barred from all future SCW/SCU and GRIME shows.

SINGLES MATCH
VIOLET AMELIA HOLT vs BEA BARNHART
Last week, Violet Amelia Holt took an interest enough in Bea Barnhart that she challenged her to a match this week. Now Bea of course was not given any time to actually answer the challenge -- so we did so for her. And we accepted! The "Lady Bulldog" will be back in singles competition, answering a challenge and hopefully in the best way, by doing so successfully!

SINGLES MATCH
CANDY vs SIERRA WILLIAMS
Candy is still wondering just who it is that's been targeting her, but now she is a part of a show where she has announced that she will be indulging in a little Trick or Treating throughout the evening. Well she had best get her mind on things in BOTH instances because she has a match to worry about, and an opponent that has no qualms at using her as a stepping stone to get back into the graces of the SCW hierarchy; Sierra Williams! Sierra's foray into the singles ranks has not been going as she may have hoped, but the better the opponent, the better the match and Candy IS one of the best! Sierra can not take Candy's innocent and fun attitude for granted. She is a successful competitor -- but then again -- so is Sierra!

SINGLES MATCH
SELEANA ZDUNICH vs SAMANTHA MARLOWE
It has been announced that Seleana has a date with destiny, namely the Internet Champion Myra Rivers at High Stakes X! We know she has worked hard for this opportunity, but this week she faces a woman who had that very same chance at Violent Conduct VI; Samantha Marlowe! Samantha has been having confidence issues as of late, but her talent inside of the ring speaks for itself -- no matter what anyone thinks! (We mean YOU Cyn!) A win for Seleana would mean major momentum going into High Stakes X, and a win for Samantha would mean she is back to her successful self once again!

Christina Rose is in BIG trouble! The very moment her attack against Andrea Hernandez and Amber Ryan expanded to include referee Drew Patton, Co-Owners Mark Ward and Christian Underwood held a meeting to determine an appropriate course of action. You - and Christina - will find out soon enough!

TRIPLE THREAT MATCH
JACK'D THE RIPPER vs ALEX JONES vs CALEB STORMS
Mark Ward personally wanted Jack'd the Ripper booked for this show, because in his own words, "He's a right scary fucker!" And a threat to, and so what Mark wants ---! Jack'd the Ripper is in action again, but this time he has two men, not just one, to confront if he wants to secure the win! One if the former World Champion Alex Jones who can not be happy about the big win on the part of his Wolfslair teammate, Austin James Mercer! And the second, the young heavy metal prince - Caleb Storms!

Speaking of Alex Jones, we hope to hear from him regarding the fact that Austin James Mercer will now be challenging for the world title at High Stakes X, and not him!

BOMBSHELL INTERNET CHAMPIONSHIP
MYRA RIVERS (c) vs MAKI
Before Myra puts the gold on the line at the biggest event of the year, she will defend one more time before that historic event, and she will do so against a woman who was just made for a show like this; the ghoulish Maki! If Myra wins, she moves on to High Stakes X to defend as announced, but if Maki is victorious and a new champion is crowned, then it will be Maki versus Seleana Zdunich in a matter of weeks!

MIXED TAG TEAM MATCH - NON-TITLE
BLACK SHEEP vs AMBER RYAN and MAC BANE
Amber Ryan hinted about a partner that she would like to work with and possibly make a run for the Mixed Tag Team titles, and despite the fact that very partner has a date with the Roulette Champion at High Stakes X, this week the pairing of Amber and Mac Bane have a date with none other than the reigning Mixed Tag Team Champions in non-title action! Mikah and Kris have been nothing short of dominant, thus far undefeated in mixed tag team action! But the tandem of Amber and Mac could very well be the team to end that streak, and if they do, they would certainly be in line for a future title shot!

And in the Main Event...
WORLD HEAVYWEIGHT CHAMPIONSHIP
JACK WASHINGTON (c) vs AGOSTINO ROMANO
We now know that former World Champion Austin James Mercer will challenge the champion, whomever he may be, at High Stakes X in an effort to regain the belt and become a two-time champion! But tonight, the reigning champion Jack Washington will be defending that very title, and he will do so against a man that came veer so close to upending Mercer last week in the Ladder Match -- Agostino Romano! To look at him, one would think Agostino to be anything but world title material. But he fought hard and proved himself a threat against both Austin as well as Stephen Callaway! And now, he just may pull off the biggest win of his professional career and make the reigning champion Jack, a former champion!
Tune in to see all this and so much more as we bring you SCW Climax Control!
CARD SUBJECT TO CHANGE