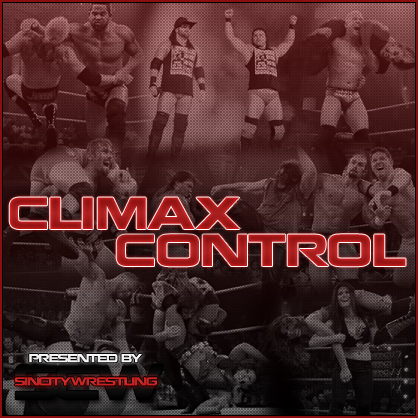 SCW CLIMAX CONTROL
DATE: Sunday - 06/26/2022
Deadlines:
RP Deadline:
United States: 11:59pm EST Friday 06/24/2022
England: 04:59am Saturday 06/25/2022
RP NOTE: One RP per character
RP WORD LIMITS:
Singles Matches: 7k per character
Tag Team Matches: 5k per Team member
Locale: Scottsdale, AZ - Equidome Arena
---
Friendly reminder, SCW General Manager Brooke Saxon made note of some strict rules to ensure the safety of fans, staff and the wrestlers alike;
1- Each ticket purchased will come with a safety bag. (A safety Bag includes a company logo face Mask, one .5 oz bottle of hand sanitizer, and a pair of XL gloves. Masks must be worn in all areas of the building.
2- Tickets to all shows going forward will only be sold at the SCW shop and only available to the local residents in which the show is being held.
3- Tickets will be sold no earlier than 48 hours of the show. (For SCW, look at it as the promo deadline is when tickets go on sale for that show and SCU shows.)
4- Everyone entering the building will get screened to read their temperature.
5- All food sold going forward will be already wrapped. All drinks will now be sold only in cans or bottles. No fountain type drinks.
6- Food can only be consumed in the designated areas in which masks can be taken off temporarily. All merch bought at the event will be done by credit cards, the shops will no longer take cash.
Anyone not abiding by these rules will be removed and barred from all future SCW/SCU and GRIME shows.
---
The Road To Summer XXXTreme X concludes right here in Scottsdale, Arizona as we put the finishing touches on the big summer extravaganza in a mere three weeks! After tonight, we travel to beautiful Los Angeles where we will set sail aboard the Sun Princess cruise for the hottest event of the summer - Summer XXXTreme X!
---
SINGLES MATCH
THE TROLL vs MAX BURKE
We thought we had seen the last of that annoying little troll… well, The Troll, after he was mauled by Despayre following the attempted "bearnapping" of Angel, but no such luck! After more than two months, the Troll has found his way out from his mother's basement to step inside of the ring against Max Burke! Max is set to face Senor Vinnie at Summer XXXTreme X and for Burke, this is just a simple warm up for a much more dangerous and qualified opponent! And we strongly suspect that somewhere watching in the wings will be Vinnie himself - and maybe Pete the Cactus along for the company.
---
SINGLES MATCH
MELISSA vs MERCEDES VARGAS
Two Bombshells, both who have qualified for the Ultimate X Match at Summer XXXTreme X will lock horns in singles competition as the rookie sensation Melissa goes up against the Best of the Best aka Mercedes Vargas! Melissa scored what many called an upset this past week to qualify for the Ultimate X match, but she may find things a touch more troublesome when going up against the Grand Slam Champion of SCW!
---
SINGLES MATCH - INTERNET #1 CONTENDER - SAVIOR vs SAVIOR
"GODLY" KEN DAVISON vs GOTH
Jack Washington has been waiting with much anticipation to find out who his challenger will be at Summer XXXTreme X for his cherished Internet title. This week we will get that answer, and we will get it in a most unique and unusual way as the higher ups have booked Savior versus Savior when Goth goes up against "Godly" Ken Davison to determine who Jack will put the gold on the line against in the open sea!
---
TAG TEAM MATCH
ALICIA and ZOEY LUKAS vs DIAMOND and RUBY STEELE
Winners decide the Supercard Stipulation
Diamond Steele has a busy schedule ahead of her for Summer XXXTreme X! Not only is she involved in the highly anticipated Battle of the Bands with the Gemstones, but she is also scheduled to face Alicia Lukas in what will definitely be a show stealing match! But tonight Diamond has laid out a challenge and it has been accepted as it is sisters versus cousins as Alicia Lukas teams with her sister Zoey for the first time in SCW to oppose Diamond Steele and making a special one-time only return to the six-sided ring, Ruby Steele! And to add an extra bit of spice to the situation; the winning team gets to decide the stipulation for the Alicia Lukas vs Diamond Steele match at Summer XXXTreme X!
---
We are STILL talking about the chaos that ensued just this past week during the non-existent World Heavyweight title match when all hell broke loose and a brawl to end all brawls commenced! It ended with Mac getting a semblance of vengeance for Amber by driving the Champion Matthew Knox through a table and sending him to the back courtesy of the paramedics. But it is definite that things are not so easily settled between these two men and we hope to have an update on the situation this week!
---
ROULETTE CHAMPIONSHIP
FINN WHELAN © (w/Miles "Milo" Kasey) vs ALEXANDER RAVEN (w/"Bulldog" Bill Barnhart)
It's the men's turn! The four Superstars scheduled for the Ultimate X match at Summer XXXTreme X all had their names put into a hat and drawn to see who would wrestle who, and the remaining two men would be in their corners. As luck would have it, Finn Whelan's name was drawn to face Alexander Raven, and what better way to prep for the cruise than by having an impromptu title defense!? That's right! Finn's gold will be on the line here tonight against Raven, with their respective cornermen standing guard. And should Alexander walk away with the victory, then he will be entering Summer XXXTreme X as the champion and Whelan will take his place as one of the three challengers!
---
SINGLES MATCH - NON-TITLE
ROXI JOHNSON © vs BEA BARNHART
Roxi Johnson is but one of many who want to get a pound of flesh against Masque on behalf of Amber Ryan, but she will have to wait a few weeks for her big Champion versus Champion match aboard the Sun Princess! For now, Roxi is up against another woman who has been stirring the pot of controversy - namely Bea Barnhart! For weeks Bea has been claiming innocence of any wrongdoing in the blinding of Fenris, even resorting to inferring that "the White Wolf" is faking it. Well we saw the exact opposite was true just this past week in Tucson and now before her scheduled match against Samantha Marlowe at Summer XXXTreme X, Bea must face a determined World Champion in non-title competition!
---
And in the MAIN EVENT...
CLASH OF THE CHAMPIONS - NON-TITLE
MASQUE © vs KAT JONES ©
Needless to say, Masque is fast on the track to becoming the most hated wrestler in SCW thanks to her brutal and possibly career-ending attack on Amber Ryan. The attack was so sickening that there is a line of women who want to face Masque to get some semblance of justice for Amber, and the first woman who put her name on the dotted line is none other than the reigning Roulette Champion - Kat Jones! Kat was INFURIATED at what happened to Amber, and she plans to put an end to the enigmatic mystery that is Masque if it's the last thing she does!
Tune in to see all this and so much more as we bring you SCW Climax Control!
CARD SUBJECT TO CHANGE