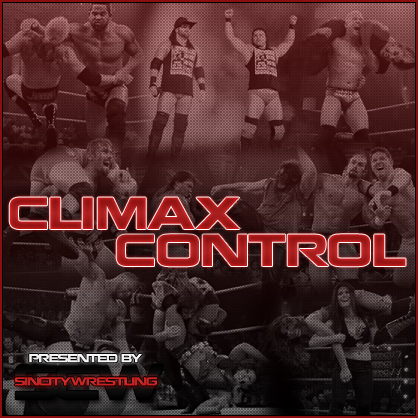 SCW CLIMAX CONTROL
DATE: Sunday - 08/16/2020
Deadlines:
RP Deadline:
United States: 11:59pm EST Friday 08/14/2020
England: 04:59am Saturday 08/15/2020
RP NOTE: One RP per character
RP WORD LIMITS:
Singles Matches: 10k per character
Tag Team Matches: 5k per Team member
Locale: Las Vegas, Nevada - Gold Coast Casino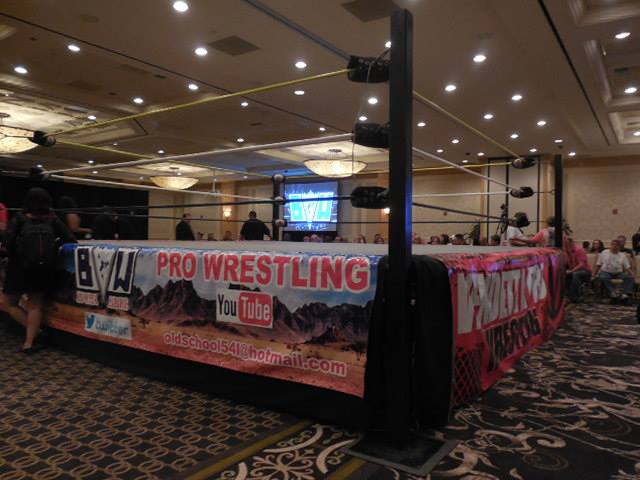 ---
For the first time in months, Sin City Wrestling returns to open arenas with fans in attendance! And while the 2020 Going Home Tour has been indefinitely shelved, never the less, we ARE going home as what would be more appropriate than for SCW to return to its home turf; the Gold Coast Casino!
Friendly reminder, SCW General Manager Brooke Saxon made note of some strict rules to ensure the safety of fans, staff and the wrestlers alike;
1- Each ticket purchased will come with a safety bag. (A safety Bag includes a company logo face Mask, one .5 oz bottle of hand sanitizer, and a pair of XL gloves. Masks must be worn in all areas of the building.
2- Tickets to all shows going forward will only be sold at the SCW shop and only available to the local residents in which the show is being held.
3- Tickets will be sold no earlier than 48 hours of the show. (For SCW, look at it as the promo deadline is when tickets go on sale for that show and SCU shows.)
4- Everyone entering the building will get screened to read their temperature.
5- All food sold going forward will be already wrapped. All drinks will now be sold only in cans or bottles. No fountain type drinks.
6- Food can only be consumed in the designated areas in which masks can be taken off temporarily. All merch bought at the event will be done by credit cards, the shops will no longer take cash.
Anyone not abiding by these rules will be removed and barred from all future SCW/SCU and GRIME shows.
---
There is a BRAND NEW World Heavyweight Champion! Griffin Hawkins fulfilled his dream and ended the near eight month reign of "the Cockney King" Ben Jordan to become the new champion! Now Griffin will kick the celebrations off this evening, opening the show and discussing that very match, his dreams, and above all -- his future!
---
ROULETTE CHAMPIONSHIP
O'MALLEY (c) vs "BULLDOG" BILL BARNHART
And what better way to kick off our "home show" than with a championship title defense, one of THREE tonight! O'Malley became "Two Belts O'Malley" as the reigning SCU Underground Champion also became the SCW Roulette Champion at Summer XXXTreme VIII by winning the Ultimate X match! But now that he's won the title, the hard part comes next -- he has to KEEP it! And his first defense is against a ring veteran and one of the toughest men in the sport bar none - "Bulldog" Bill Barnhart!
---
SINGLES MATCH
JESSIE SALCO vs VIOLET AMELIA HOLT
Word backstage is that Jessie Salco is starting to grow frustrated, feeling as if she is "spinning her wheels" here in SCW. Well she now had best get all thoughts like that out of her mind and dig her heels in because she is back inside of the six-sided ring against Violet Amelia Holt, and with Violet comes this aggressive new attitude for Jessie to contend with! Things did not go as expected with Candy for Violet aboard the Sun Princess, but against Jessie? Things will go no easier!
---
SINGLES MATCH
ALEX JONES vs STEPHEN CALLAWAY
It has been months, literally -- MONTHS -- since we have seen Alex Jones of the Wolfslair in singles competition where he once excelled. Now Alex takes a respite from the upset loss of his mixed tag championship to have a go of it in one-on-one competition against none other than Stephen Callaway! Stephen has made his intentions clear that once SCW was no longer on lock down, Stephen would be hitting the proverbial road. Did he mean what he said and will this be Mister Callaway's SCW farewell, or is he going to continue dazzling the SCW Universe with his vast amount of wrestling knowledge?
---
SINGLES MATCH
MAKI vs SAMANTHA MARLOWE
Samantha Marlowe's return has been nothing short of absolutely thrilling -- AND successful! Two straight back to back victories for SCW's "Sweetheart," but that momentum could come to a crashing halt this week because she is facing the fearsome and intimidating female specter of Maki! One look at Maki is enough to send chills down the spines of many a competitor, but Samantha has seen it all and is one of the most successful Bombshells in SCW history! We're not so sure Maki's intimidation tactics will work on someone like Sammi!
---
SINGLES MATCH
CANDY vs ANDREA HERNANDEZ
Candy avenged her precious Fluffy at Summer XXXTreme VIII, but as hard fought as that win was, she faces an even tougher challenge this week by going up against the former World Champion, Andrea Hernandez! The loss in the Main Event still stings Andrea, we're sure, but we are also sure she is looking toward this match as a means to avenge that loss and start again her ascent to the top! Not so easy a task as Candy is deceptive inside of the ring, and she too wants to climb the ladder and prove herself to one and all!
---
INTERNET CHAMPIONSHIP
SENOR VINNIE (c) vs TEDDY STEELE-WARREN
Senor Vinnie did the seemingly impossible when he ended the reign of Austin James Mercer for the Internet Championship! And as soon as he did, Vinnie issued an open challenge for this very show to defend his newly gotten gold! On behalf of her husband, Kate Steele answered that challenge and thus, Vinnie will be defending the title against Teddy Steele-Warren who himself was successful aboard the Sun Princess! And while Caleb Storms did try his best to get it booked as a Triple Threat, this match WILL be singles competition, man to man!
---
And in the Main Event...
WORLD BOMBSHELL CHAMPIONSHIP
EVIE JORDAN (c) vs ALICIA LUKAS
The Main Event at Summer XXXTreme VIII certainly earned its distinction as all three Bombshells brought the house down and solidified themselves as a Match of the Year candidate! And Evie Jordan did emerge victorious with the World Bombshell title still in her possession, but now she is back inside of the ring in this week's Main Event, defending her title against the woman she did NOT defeat in that match -- Alicia Lukas! Alicia still believes that title is rightfully hers, and the fact she did not suffer the direct loss at the Supercard two weeks ago only is increasing her point! Now all bets are off and there will be no more excuses as the only female Wrestler of the Year gets her one on one opportunity to prove what she says is true; that she belongs at the top of the SCW Bombshell division!
Tune in to see all this and so much more as we bring you SCW Climax Control!
CARD SUBJECT TO CHANGE