The SCW in accordance with Generation-X Entertainment is proud to present...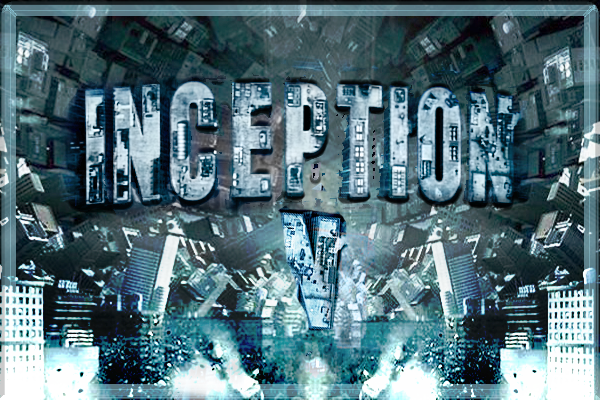 ---
DATE: 01/23/2022
Deadlines:
First RP Period Deadline:
United States: 11:59pm EST Saturday 01/15/2022
England: 04:59am Sunday 01/16/2022
Second RP Period Deadline:
United States: 11:59pm EST Friday 01/21/2022
England: 04:59am Saturday 01/22/2022
SINGLES RP NOTES: One RP per character minimum
Two RPs per character maximum
One RP per RP period allowed
7k word limit per RP
ALL TAG TEAM RP NOTES:
One RP per team member per RP period
5k word limit per RP
Locale: Reno, Nevada - Reno Events Center

---
in·cep·tion
/in'sepSH(?)n/
noun
The establishment or starting point of an institution or activity.
It seemed only appropriate that this very aptly named Supercard event be not only the very first Supercard of the new year, but the very first SCW show altogether of 2022! The fifth annual Inception with EIGHTEEN matches will definitely be the extravaganza that sets the tone for the remainder of the year!
---
Inception V will be broadcast free on the Armed Forces Network for all the brave men and women around the world, defending our freedom!
---
Friendly reminder, SCW General Manager Brooke Saxon made note of some strict rules to ensure the safety of fans, staff and the wrestlers alike;
1- Each ticket purchased will come with a safety bag. (A safety Bag includes a company logo face Mask, one .5 oz bottle of hand sanitizer, and a pair of XL gloves. Masks must be worn in all areas of the building.
2- Tickets to all shows going forward will only be sold at the SCW shop and only available to the local residents in which the show is being held.
3- Tickets will be sold no earlier than 48 hours of the show. (For SCW, look at it as the promo deadline is when tickets go on sale for that show and SCU shows.)
4- Everyone entering the building will get screened to read their temperature.
5- All food sold going forward will be already wrapped. All drinks will now be sold only in cans or bottles. No fountain type drinks.
6- Food can only be consumed in the designated areas in which masks can be taken off temporarily. All merch bought at the event will be done by credit cards, the shops will no longer take cash.
Anyone not abiding by these rules will be removed and barred from all future SCW/SCU and GRIME shows.
---
INTERNET CHAMPIONSHIP
AGOSTINO ROMANO (c) vs "GODLY" KEN DAVISON
Tradition mandates that a champion sets the tone for the entire evening and tonight, the reigning champion of the Internet itself, Agostino Romano, sets foot into the ring to defend his prestigious Internet championship against the man that outlasted three other Superstars, "Godly" Ken Davison! Great things have been predicted on behalf of Davison, but Agostino is not a history making three-time champion for nothing! Will the Saviors add yet another championship to their roster?
---
SINGLES DEBUT
MASQUE vs KAIJU RAINBOW
The SCW Universe loves nothing better than when new talent signs onto the dotted line, and recently there has been a surge in new talent! In fact, just over the holiday break, two brand new Bombshells finalized their deals with the higher ups and tonight, those two women face each other one on one as Kaiju Rainbow goes up against the enigmatic Masque!
---
SINGLES MATCH
MATTHEW "THE RAVEN" KNOX vs SHANE HAWTHORNE
Just days before our final rundown was to be announced, a new Superstar signed the dotted line, and Shane Hawthorne joined the Superstar ranks! The bosses wanted him to be tested immediately and none other than Matthew "the Raven" Knox stepped forward and "volunteered." Thus far, Knox is unbeaten inside of the six-sided ring and many are predicting gold will soon be around his waist. But he first has to get past the unknown commodity in Hawthorne!
---
ROULETTE CHAMPIONSHIP
"BULLDOG" BILL BARNHART (c) vs ALEXANDER RAVEN
Alexander Raven made it past two experienced Superstars in Phoenix, Arizona to secure a title opportunity against one of the single most experienced men on the entire roster, the reigning and defending Roulette Champion "Bulldog" Bill Barnhart! Suffice to say, the Bulldog has had his share of troubles with the Saviors but he is a true veteran of the wars inside of the ring and his sights are set solely on Alexander, determined to not lose his cherished championship! And with a spin of the infamous wheel, anything can happen this evening!
---
SINGLES MATCH
BELLA MADISON vs CHLOE BENTON
Rumor has it that "Hot Stuff" Mark Ward intervened before Christian Underwood could announce the opponent of Chloe Benton, and instead named none other than Bella Madison as Chloe's next opponent. Chloe is coming off what some say was an "accidental" victory, and Bella showcased one of her greatest performances ever against Amber Ryan before she was "cheated" out of a possible win. That makes this match between these two young ladies very interesting indeed!
---
SCU FEATURE MATCH
ORCHID vs DELIA DARLING
Two former SCW Legends in their own right are scheduled to take each other on at Inception. However, these are no two "normal" competitors. Orchid of the FoShan Bombshells helped innovate the Bombshell Tag Team Division alongside Song before the division became defunct. Since those days, Orchid has changed her ways some. A former masked GRIME Wrestling star, she brought many eyes to herself. Just a few weeks ago, she stated that she wanted to prove that she still has it, and what better way to do that than by taking on two time Hall of Famer, THE Mean Girl, former World Bombshell Champion, Delia Darling. This is a true clash of the titans.
---
SINGLES MATCH
ALICIA LUKAS vs CANDY
Candy is back and as bubbly as ever - and really! Who doesn't just love having her around? Wait, we could feel Alicia Lukas roll her eyes from here! Alicia is one such person who does not see what is so great about having Candy around, and is tired of her past accomplishments being brushed aside in favor of Candy's popularity. Now these two Bombshells are set to lock up and despite Alicia's amazing credentials inside of the ring, one can not forget that Candy is a former Roulette Champion in her own right. There could be a possible upset in the making!
---
SPECIAL CHALLENGE
MYRA RIVERS vs ADRIENNE BEAUFORT
This match was originally to be a triple threat but recent events have caused Diamond Steele to be pulled out and now it is a singles match. When Myra Rivers expressed interest in facing everyone to work her way back up into world title contention, the brash rookie Adrienne Beaufort was among the first to step up to the plate and accept that challenge. Now, Adrienne gets her wish! The only way any rookie will become better is by facing the best. And few can deny that Myra Rivers is just that - one of the very best SCW has to offer!
---
SINGLES MATCH - INTERNET CHALLENGE
BRANDON HENDRIX vs JACK WASHINGTON
Who will be the Internet Champion going into Blaze of Glory X on March 20th? We can't predict the future but what we can tell you is who will be the challenger! And that will be the man who walks away the winner in this contest when Jack Washington goes one on one against Brandon Hendrix! Two young and title hungry upstarts batting it out for a guaranteed Supercard title opportunity? SCORE!
---
TRIPLE THREAT - INTERNET CHALLENGE
DANIELLE WESTON vs BEA BARNHART vs SELEANA ZDUNICH
Now it's the Bombshells turn to determine who will set foot inside of the ring with the Internet Champion at Blaze of Glory X, and this time it is THREE Bombshells in a Triple Threat match as we will see Bea Barnhart, Danielle Weston and Seleana Zdunich all seeking to walk into the tenth annual Supercard with a title shot in her grasp!
---
SINGLES MATCH
ROXI JOHNSON vs KAT JONES
The signing of Kat Jones has been one of the biggest and most anticipated in SCW Bombshell history, and the moment she finalized her deal, rumblings were heard everywhere - and we mean EVERYWHERE - to see a match between her and none other than Hall of Famer and one of the true greats; Roxi Johnson! Well SCW is known for giving the fans what they want, and this match could be the very one that steals the entire show!
---
BOMBSHELL ROULETTE CHAMPIONSHIP
KRYSTAL WOLFE (c) vs KEIRA FISHER-JOHNSON
This championship clash has been over a full cycle in the making. Krystal Wolfe has come from out of nowhere to become one of the most dominant champions in recent memory, having defended her Roulette title against everyone SCW has thrown her way. But now she faces perhaps her biggest threat, one of the best and a multi-time champion in both the singles and tag team ranks; Keira Fisher-Johnson! Keira is a certifiable threat to any champion in her path, and the fact that Krystal WANTED this match goes to show just how much of a fighting champion she truly is!
---
SCU FEATURE MATCH
VERONICA TAYLOR vs CHELSEA LECLAIR
Veronica Taylor isn't well known for being likeable. Another Mean Girl, in fact, the original Mean Girl has a way of getting under people's skin. She may have gotten under the wrong skin when she dug her claws into Chelsea LeClair, because Chelsea dug right back in. They've had a bit of back and forth over the last several weeks, and Chelsea has scored a victory over Veronica. However, Veronica is not in the mood to play with recent events. She has taken on a no nonsense attitude as of late, making this one truly anyone's game.
---
BOMBSHELL INTERNET CHAMPIONSHIP
ANDREA HERNANDEZ (c) vs JESSIE SALCO
Jessie Salco's dream is to win the World title, and to earn this Internet title opportunity, she went up against and BEAT three former World Champions! Now Jessie gets the chance to do what nobody else has been able to do; defeat the dominant Andrea Hernandez for not just the Internet title, but defeat her in singles competition PERIOD! Andrea has been unbeaten one on one for over a year, and ending that streak will be almost as satisfying as ending her title reign for Jessie!
---
SINGLES MATCH
SUPREME MACHINE vs FENRIS
When Supreme Machine was running rampant and leaving bodies in his wake, one man was bold enough to step right in his path; "the White Wolf" Fenris! And when SuMa did the unthinkable and put his hands on Fenris's little brother Aron, that just raised the stakes because one simply foes not mess with family! Thank GOD for Austin James Mercer's timely intervention, along with Alex Jones, Bill Barnhart and Senor Vinnie! Twice now, the leviathan-like SuMa has done what nobody else has done; left Fenris laying broken not once, but TWICE! And now, the two will FINALLY face off inside of the ring! Fenris's reputation precedes him, but he has never faced someone like Supreme Machine before. This could truly be THE catalyst in the war brewing between SCW and the Saviors!
---
WORLD MIXED TAG TEAM CHAMPIONSHIP - BATLE OF THE HALL OF FAMERS
MERCEDES VARGAS and GOTH (c) vs MIKAH and KRIS RYANS
The mother/son challenging team of Crystal Zdunich and Brayden Hilton was pulled from this match and will receive a future title opportunity. And as luck would have it, another team stepped forward to offer up their services and face the Hall of Fame Champions Goth and Mercedes Vargas, and we are speaking of former champions and two MORE Hall of Famers as of High Stakes XI -- Kris Ryans and Mikah! The fact that four Hall of Fame inductees are battling it out for the gold could very well mark this as one of the biggest matches in the history of the mixed tag team division!
---
WORLD BOMBSHELL CHAMPIONSHIP
AMBER RYAN (c) vs JOHANNA KRIEGER
"New blood". That is the phrase used when Christian Underwood stated he wanted in the World Bombshell title scene. And when he named the challenger for tonight's World title match, he could not have been more apt when it was revealed that the German Wrecking Machine Johanna Krieger would get her very first World title shot against the dominant Amber Ryan! Amber is cocky - and confident - and with good reason. But she can NOT simply look past this former Roulette and Mixed tag Team Champion, otherwise "New Blood" will become "Spilled Blood" and we are not talking about the blood of the challenger!
---
And in the MAIN EVENT...
---
WORLD HEAVYWEIGHT CHAMPIONSHIP - FATAL FOURWAY
MAC BANE (c) vs AUSTIN JAMES MERCER vs "BROTHER" DAVID SHEPHERD vs SENOR VINNIE
After Mac Bane's championship win, the powers that be were stumped on who should face him for the title as it was stipulated the last match between Mac and Alex Jones WOULD BE their last match. In a business meeting, Christian Underwood stated his opinion on the three most likely candidates; Senor Vinnie, "Brother" David Shepherd and Austin James Mercer - all former champions! Mark Ward said - why not all three? It IS a Supercard after all! Well - WHY NOT? Mac Bane will now defend the World Heavyweight title in tonight's Main Event against not one, not two but THREE challengers! ANYTHING can happen - and will!
Tune in to see all this and so much more as we bring you INCEPTION V!