The SCW in accordance with Generation-X Entertainment is proud to present...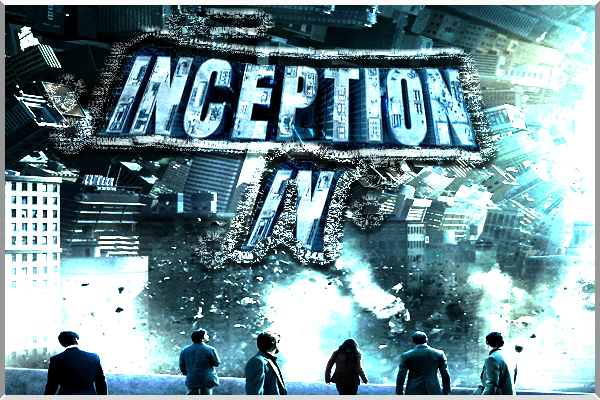 ---
DATE: 01/31/2021
Deadlines:
First RP Period Deadline:
United States: 11:59pm EST Saturday 01/23/2021
England: 04:59am Sunday 01/24/2021
Second RP Period Deadline:
United States: 11:59pm EST Friday 01/29/2021
England: 04:59am Saturday 01/30/2021
SINGLES RP NOTES: One RP per character minimum
Two RPs per character maximum
One RP per RP period allowed
10k word limit per RP
ALL TAG TEAM RP NOTES:
One RP per team member per RP period
5k word limit per RP
Locale: Las Vegas, Nevada - Golden Ring Casino

---
Nothing sets the tone for the new year than the first Supercard of that very year! Well 2020 has come and gone (and good f***ing riddance!) and it is a brand new 2021! And with that comes the first major event of the year - INCEPTION IV!
---
Inception IV will be broadcast free on the Armed Forces Network for all the brave men and women around the world, defending our freedom!
---
Friendly reminder, SCW General Manager Brooke Saxon made note of some strict rules to ensure the safety of fans, staff and the wrestlers alike;
1- Each ticket purchased will come with a safety bag. (A safety Bag includes a company logo face Mask, one .5 oz bottle of hand sanitizer, and a pair of XL gloves. Masks must be worn in all areas of the building.
2- Tickets to all shows going forward will only be sold at the SCW shop and only available to the local residents in which the show is being held.
3- Tickets will be sold no earlier than 48 hours of the show. (For SCW, look at it as the promo deadline is when tickets go on sale for that show and SCU shows.)
4- Everyone entering the building will get screened to read their temperature.
5- All food sold going forward will be already wrapped. All drinks will now be sold only in cans or bottles. No fountain type drinks.
6- Food can only be consumed in the designated areas in which masks can be taken off temporarily. All merch bought at the event will be done by credit cards, the shops will no longer take cash.
Anyone not abiding by these rules will be removed and barred from all future SCW/SCU and GRIME shows.
---
ROULETTE CHAMPIONSHIP
BROTHER DAVID SHEPHERD (c) vs LINCOLN DANIELS
Brother David Shepherd has been derisive towards Co-Owner Christian underwood, going so far as to attempt to convince Mark Ward to buy his business partner out. But David's success can not be questioned and he kicks this night off defending his title against the man who has earned that right to challenge for the gold; Lincoln Daniels!
---
TRIPLE THREAT
SAMANTHA MARLOWE vs VIOLET AMELIA HOLT vs TEMPEST
There has been some tension brewing between Sam Marlowe and Violet Amelia Holt, but things really went south between these two Bombshells when Samantha drew the attention of the amazonian monster, Tempest! Tempest has now attacked Samantha on two separate occasions, the last time bringing in Violet who did not take kindly to Tempest usurping her territory! Thus sets up this match where all three women will do battle until one scores the pinfall or submission!
---
SCU vs GRIME TAG TEAM MATCH
ANGEL OF FILTH and HELENA JECKEL vs TEAM UGGO
Helena Jeckel does double duty as she returns to the ring for her second match of the night. Helena and Angel of Filth got called out by Halo and Kelli. GRIME doesn't take kindly to being called out. Kelli and Halo had a lot to say before last week's show went off the air. Now Filth and Helena look to beat them down for their troubles. Or try, as remember, this will be Helena's second match, except for Kelli and Halo to use that to their advantage.
---
SINGLES MATCH
RUBY STEELE vs KRYSTAL WOLFE
Nothing is better than when two newcomers to the sport steps inside of the ring against one another. Krystal Wolfe has experienced a lot of success in SCU before moving up to the main roster. And now she faces a young star in the making, younger cousin to Kate Steele and protege' of Mikah and Kris Ryans in Ruby Steele!
---
WORLD MIXED TAG TEAM CHAMPIONSHIP
MIKAH and COBY QUIK (c) vs MAKI and MILES "MILO" KASEY
Heads turned and headlines stopped when Kris Ryans sacrificed his half of the World Mixed Tag Team Championship and named his protege Coby Quik as his replacement, much to Mikah's chagrin. But tonight they not only team for the first time together, they defend the World Mixed tag Team titles for the first time. And to make things an even playing field, they defend against a Lethal Lottery combination in Maki and Miles "Milo" Kasey! Two champions who have never teamed before against two challengers who have never teamed before! This is going to be interesting!
---
BOMBSHELL ROULETTE CHAMPIONSHIP
JOHANNA KRIEGER (c) vs ROYAL PURPLE
Royal Purple won the Fatal Fourway to secure her rights to challenge for the Roulette gold, but when you face a champion the likes of Johanna Krieger, that might seem more of a punishment than a prize! Johanna is an absolute beast inside of the ring, but Royal Purple's track record speaks for itself. Both women face a true threat in this championship title defense!
---
SCU UNDERGROUND CHAMPIONSHIP
ALEXIS STAGGS (c) vs DAHLIA ROTTEN
Dahlia gets her rematch. She had a great title reign that ended without her getting the pinfall. Alexis, the new champion won the match fair and square but would love to be able to pin Dahlia to show her title reign isn't one that will be tainted. Dahlia now looks forward to starting a second reign. Like Alexis Staggs, a one on one is how she wants the match to happen.
---
NIGHTMARE CHAMPIONSHIP
GRIME RULES
OMASA TAZU (c) vs VERONICA TAYLOR
Veronica, the one that was pinned by Alexis to be the Underground Champion, finds herself fighting someone from GRIME Wrestling for the first time ever. Veronica is all about being the champion but Veronica has her eyes on the Underground title. Before she can focus on Alexis or Dahlia, she needs to focus on Omasa Tazu. Omasa has shown no mercy since joining GRIME Wrestling. Veronica may or may not want to be the GRIME Nightmare Champion but she will want to focus on her opponent because Omasa doesn't plan on taking it easy on her.
---
SINGLES MATCH
ALICIA LUKAS vs MERCEDES VARGAS
Hall of Famer vs Future Hall of Famer! Grand Slam Champion vs First-Ever female Wrestler of the Year! EVERY Supercard should have a match like this! A match that promises to usurp everything before and after it and quite literally, STEAL THE WHOLE F'N SHOW! That is what this match promises to do when Mercedes Vargas goes one on one against Alicia Lukas!
---
INTERNET CHAMPIONSHIP
CALEB STORMS (c) vs AGOSTINO ROMANO
Many have criticized Caleb Storms in how he acquired the Internet Championship at the hands (literally) of J2H. This evening will be his chance to silence those critics when he puts the Internet title on the line for the very first time. He had been clueless as to whom his first challenger would be -- until just last week when it was announced he would face and defend against the equally popular racer/wrestler Agostino Romano!
---
SINGLES MATCH
AMBER RYAN vs SELEANA ZDUNICH
Amber Ryan was able to secure a victory against Roxi Johnson six weeks ago but momentium faded thanks to injury in that Last Woman Standing match. Now she seeks to pick up where she left off in a match against a close friend of her former enemy, and a woman who is as much a threat to her as Roxi once had been; former World and Roulette Champion Seleana Zdunich!
---
BOMBSHELL INTERNET CHAMPIONSHIP
MYRA RIVERS (c) vs CANDY
Candy wanted nothing more than to get a championship opportunity against reigning (and longest) Internet Champion Myra Rivers. Myra is nothing if not a defending champion, and this marks a record setting number of defenses as she has granted Candy's wish for a title shot, but will this also mark her final defense because Candy has this uncanny knack for surprising her opponents and walking away with a win. Will that happen this time and a new champion be crowned?
---
NIGHTMARE CHAMPIONSHIP
ALL OR NOTHING MATCH
MAX BURKE (c) vs HITAMASHII
Hitamashii and Max Burke will meet once again. This time it's all or nothing, Hitamashii has to beat Max Burke for the Nightmare title or Hitamashii will no longer be able to compete for the title in the future. Since winning the championship, Max Burke has been on a roll, including every time he's faced Hitamashii. Hitamashii will need to go all out as Max Burke looks at this as just another Sunday by this point.
---
TAG TEAM MATCH
SENOR VINNIE and "BULLDOG" BILL BARNHART vs BEN JORDAN and KEDRON WILLIAMS
Nobody was more shocked than Ben Jordan last week when his former "blood enemy" Kedron Williams came to his rescue in a brutal two-on-one assault at the hands of Senor Vinnie and "Bulldog" Bill Barnhart! And Kedron has still yet to explain his actions or his motivation behind them. But now there is little time for reflection as the higher ups have opted to team these two former enemies together to face off against Vinnie and Barnhart, two men who have teamed in the past and stand on friendly grounds. Ben and Kedron are most definitely in the disadvantage here.
---
SINGLES MATCH
ROXI JOHNSON vs ANDREA HERNANDEZ
Andrea Hernandez cares little for anyone that isn't herself, proving that where both family and her Bombshell peers are both concerned. This drastic change in attitude has earned her the ire of many a Bombshell, but none perhaps more outstanding than her opponent this evening in the Hall of Famer and Grand Slam victor, Roxi Johnson! Some accuse Andrea of being guilty of little more than professional jealousy where Roxi is concerned, and her actions in the big tag team main event a week ago only managed to stir the pot that brews between them. Tonight, things (hopefully) get settled!
---
SINGLES MATCH
FENRIS vs ALEX JONES
This all started when Austin James mercer brutally attacked the younger brother of Fenris, Aron, in an unprovoked incident. Austin must have thought he could do so and go on like nothing happened, but he found out differently when Fenris unleashed the full fury of the White Wolf in a brutal assault that left Austin's hand, fingers, elbow and shoulder all injured! A match was signed for tonight between the two Alpha Males, only Austin managed to pull out last minute with a doctor's excuse, and named his Wolfslair teammate, Alex Jones, as his replacement -- whether he likes it or not!
---
LAST MAN STANDING - TITLE VS. TITLE PART TWO
FATHER GERALD (c) vs EYESNSANE (c)
A draw at Night Of Champions, SCU GM Lexa had no choice but to rebook this match. Gerald is not all too pleased to be in another Last Man Standing but has no choice but to prepare as Eyesnsane and Gerald took each other to the limit and doesn't want to go through that again. Eyesnsane on the other hand, well he had more fun that night then any other night in a few years. Going the limit doesn't happen often. Eyesnsane will take that with him to workout a better plan this time around. Expect Gerald to do the same. Given what took place two weeks ago. This one is too hard to call on who has the advantage.
---
CHAMBER OF EXTREME MATCH
JESSIE SALCO vs EVIE JORDAN
These two Bombshells have been at each others' throats for weeks on end, and this match in the confines of the Chamber of Extreme was the end result! But Evie was not finished there and is not the patient sort, proving it with a devastating attack on Jessie that left her laying in a hospital bed for days on end! Jessie has been released and medically cleared for this grudge match, but what shape is she truly in when that chamber door closes and she finds herself up against the hellcat known as Evie?
---
WORLD BOMBSHELL CHAMPIONSHIP
KEIRA FISHER-JOHNSON (c) vs CHRISTINA ROSE
Keira Fisher-Johnson has done well for herself, realizing her dream of finally becoming the World Champion and stepping out of the proverbial shadow of her loving wife Roxi. Keira has proven herself a worthy champion since, but tonight will be the true test! Tonight she faces one of SCW's true greats, male or female, in Hall of Famer and former four-time champion Christina Rose! No one knows which Christina Keira will be facing, but Keira knows to be at the top of her game because she does not want Christina to be a record setting five time champion at her expense!
---
And in the MAIN EVENT...
WORLD HEAVYWEIGHT CHAMPIONSHIP - TRIPLE THREAT - 2/4 FALLS
KRIS RYANS (c) vs JACK WASHINGTON vs O'MALLEY
What a cluster f**k tonight's Main Event turned out to be! Jack Washington thought himself unbeatable and had a long World title reign ahead of him! O'Malley thought himself deserving of a chance against Jack and issued it - and it was accepted! Then, along comes Kris Ryans who did what Jack thought impossible, and O'Malley wished had never been possible, by dethroning Washington and becoming a three-time champion! O'Malley believed his challenge should have carried over to Kris but the higher ups disagreed. This was originally set to be Kris defending against Jack in a rematch, but after much consideration and debate, O'Malley's wish has been granted and it is now a Triple Threat Main Event! BUT -- the Best of Three Falls stipulation remains, and is now a Best of Four Falls! The first man to score TWO victories walks away with the World heavyweight title!
Tune in to see all this and so much more as we bring you INCEPTION IV!