The SCW in accordance with Generation-X Entertainment is proud to present...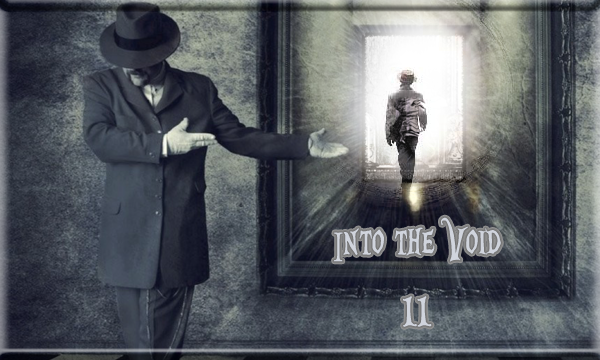 DATE: Sunday - 05/15/2022
Deadlines:
FIRST RP Deadline:
United States: 11:59pm EST Saturday 05/07/2022
England: 04:59am Sunday 05/08/2022
SECOND RP Deadline:
United States: 11:59pm EST Friday 05/13/2022
England: 04:59am Saturday 05/14/2022
RP NOTE: One RP per character per RP period
RP WORD LIMITS:
Singles Matches: 7k per character
Tag Team Matches: 5k per Team member
Locale: Athens, Greece - Ano Liosia Olympic Sports Hall
---
SCW Into the Void XI will be aired for free on the American Forces Network.
---
Friendly reminder, SCW General Manager Brooke Saxon made note of some strict rules to ensure the safety of fans, staff and the wrestlers alike;
1- Each ticket purchased will come with a safety bag. (A safety Bag includes a company logo face Mask, one .5 oz bottle of hand sanitizer, and a pair of XL gloves. Masks must be worn in all areas of the building.
2- Tickets to all shows going forward will only be sold at the SCW shop and only available to the local residents in which the show is being held.
3- Tickets will be sold no earlier than 48 hours of the show. (For SCW, look at it as the promo deadline is when tickets go on sale for that show and SCU shows.)
4- Everyone entering the building will get screened to read their temperature.
5- All food sold going forward will be already wrapped. All drinks will now be sold only in cans or bottles. No fountain type drinks.
6- Food can only be consumed in the designated areas in which masks can be taken off temporarily. All merch bought at the event will be done by credit cards, the shops will no longer take cash.
Anyone not abiding by these rules will be removed and barred from all future SCW/SCU and GRIME shows.
---
FINALLY! Ladies and gentlemen of the SCW Universe, Into the Void XI is HERE! The 2022 Greek Lightning tour culminates here in Athens with the premier Spring Spectacular! Fourteen matches! SIX championship matches AND -- we will be crowning the King and Queen of Sin City Wrestling! Also we will have a guest host in the form of Andrea Hernandez!
---
BOMBSHELL ROULETTE CHAMPIONSHIP
DIAMOND STEELE (c) vs KAT JONES
Kat Jones has been wondering about her place in the hierarchy of SCW in recent weeks, but she need not wonder any longer! She is THE number one contender for the Roulette Championship and she kicks the night off by attempting to wrest the coveted title from one of the most hated Bombshells of all time in Diamond Steele! Kat just has to keep eyes in the back of her head and watch out for the potential interference of the Gemstones!
---
SINGLES MATCH
MILES "MILO" KASEY vs HITAMASHII
Hitamashii may not have earned a spot in the King for a Day match, but what he did earn was the respect and admiration of the SCW Universe for his fighting spirit. Hence why he has earned his spot here in athens! And his chance to showcase his skills will be even greater this week as he is facing the high flying Superstar, and one of the more popular young men on the roster, Miles "Milo" Kasey! Talented as he is, miles may find himself in the numbers game if his opponent brings former World Tag Team champions and his personal friends, Dying Breed, out to ringside with him.
---
SINGLES MATCH
ARIANA ANGELOS vs CHAR KWAN
Char Kwan is back! Her agent and manager contacted the powers that be only 2 days ago to say she was back and they immediately negotiated a spot for her here in Athens at Into the Void IX! And her first match back will not be easy by any means as she faces the Greek Bombshell, Ariana Angelos! Ariana is one for one so far since her move up to the SCW roster and she to continue proving herself on higher ground, but Char Kwan has what it takes to bring her winning ways to a grinding halt!
---
SINGLES MATCH
CANDY vs LEVANA CADE
The GO Gym graduate, Levana Cade, is still trying to find her niche in the SCW Universe, despite the fact she is a Blast From the Past finalist. Her stock has not fallen in the eyes of the powers that be, hence why she has this opportunity to face a former and dominant roulette champion in the form of the bubbly and perky Candy! Some see Candy as being childlike and naive, but she is pulling off a number of surprising winds in the past and this could be another one if Levana is not careful.
---
INTERNET CHAMPIONSHIP
JACK WASHINGTON (c) vs GOTH
Goth outlasted some of the most talented sSuperstars in SCW to earn this shot at the internet championship and he intends to take full advantage. The trick of that situation is, he is up against the reigning champion, Jack Washington, a former two-time World Heavyweight champion and a man who has proven he is just as willing as Goth himself is at breaking the rules in order to win!
---
SINGLES MATCH
SELEANA ZDUNICH vs TEMPEST
Seleana steps inside of the six-sided ring here in Athens to face perhaps for biggest test, literally, as she faces the former World mixed tag team champion in one of the most physically imposing women in SCW history - Tempest!
---
SINGLES MATCH
FENRIS vs SENOR VINNIE
Beware of what you ask, for it may come to pass. Never before have those words rang more true than when JC had to pull from his scheduled rematch against "the White Wolf" Fenris and the SCW Senor Vinnie as his new opposition! Vinnie has stated time and again he wanted another chance to face Fenris in the ring. Here is his opportunity!
---
BOMBSHELL INTERNET CHAMPIONSHIP
MASQUE (c) vs CRYSTAL ZDUNICH
Many SCW fans and personnel alike have accused Crystal Zdunich I'm suffering from gold fever, being one of the most title hungry Bombshells in history. Well she may not be so anxious for this championship opportunity because she is facing one of the most fearsome and intimidating women who have ever set put in the ring, the Internet champion herself - Masque!
---
STREETFIGHT - ANYTHING GOES
MERCEDES VARGAS vs MS. JON
This all started when two violent women thought they could work together in order to prevent one popular woman from advancing into the championship title scene. All communication broke down and they were proven wrong and since then, Mercedes Vargas and Ms. Jon have wasted new opportunity in attacking the other and costing each other matches! Now they meet in an Anything Goes Street Fight to settle things once and for all!
---
QUEEN FOR A DAY - LADDER MATCH
KEIRA FISHER-JOHNSON vs SAMANTHA MARLOWE vs KRYSTAL WOLFE vs AMBER RYAN vs ALICIA LUKAS vs BELLA MADISON
It is time for a coronation! The Queen of SCW is going to be crowned (pun intended!) when six premier Bombshells all compete in a ladder match to win the right to be called Queen for a Day! Former Queen Alicia Lukas. Bella Madison. Samantha Marlowe. Krystal Wolfe. Keira Fisher- Johnson. And Amber Ryan. The first of these six women to grab the crown from top of the ladder will win both the distinction as well as the right to control the booking for one show!
---
ROULETTE CHAMPIONSHIP - TRIPLE THREAT
FINN WHELAN (c) vs MAX BURKE vs "BULLDOG" BILL BARNHART
Max Burke may not be a conspiracy theorist but he has to think something is fishy given the circumstances of this past Sunday! What was once a one-on-one opportunity that he had earned for the Roulette championship against Finn Whelan has now been declared a Triple Threat match with former champion " Bulldog" Bill Barnhart having been added to the equation!
---
KING FOR A DAY - LADDER MATCH
"GODLY" KEN DAVISON vs MARK CROSS vs BEN JORDAN vs AUSTIN JAMES MERCER vs AGOSTINO ROMANO vs ALEXANDER RAVEN
And much like the Bombshells before them, it is time to crown a King! Six top levels Superstars will each attempt to scale the 15 ft ladder to reach the crown at the top! Mark Cross. Ben Jordan. "Godly" Ken Davison. Alexander Raven. Austin James Mercer. And Agostino Romano. The one man that does will become the 2022 King and win the rights to control booking for a day!
---
WORLD BOMBSHELL CHAMPIONSHIP
ROXI JOHNSON (c) vs MYRA RIVERS
When 2022 Blast from the Past champion Mikah temporarily forfeited hope World title opportunity, the powers that be stepped in and named Myra Rivers as the number one contender! Myra wants the world championship. She NEEDS it! And this is her golden opportunity to claim it, but to take the championship from a Hall of famer and an icon such as Roxi Johnson is a task far easier said than done!
---
And in the MAIN EVENT...
WORLD HEAVYWEIGHT CHAMPIONSHIP
MAC BANE © vs MATTHEW "THE RAVEN" KNOX
When Mac Bane co-won the 2022 Blast from the Past as the reigning World Heavyweight champion, it also gave him the right to name his number one Challenger for here tonight! And when Mac named Matthew Knox as his challenger, heads turned and the protests began! Few, if any, believed Knox deserved a shot at the World championship in the main event. But the animosity between these two hated rivals has been proven and his position is clear! To do what nobody else has been able to do and strip Mac Bane of the World Heavyweight championship!
Tune in to see all this and so much more as we bring you SCW INTO THE VOID XI!
CARD SUBJECT TO CHANGE