The SCW in accordance with Generation-X Entertainment is proud to present...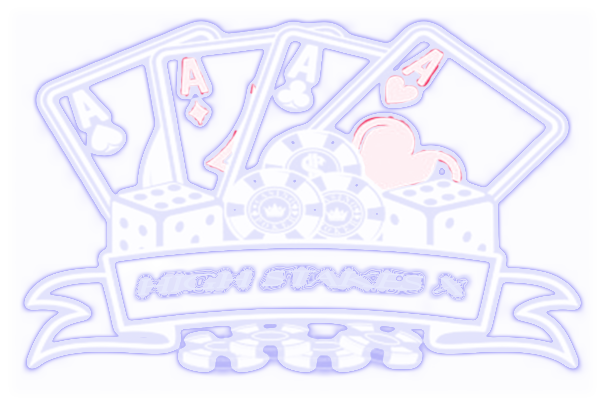 ---
DATE: 11/22/2020
Deadlines:
First RP Period Deadline:
United States: 11:59pm EST Saturday 11/14/2020
England: 03:59am Sunday 11/15/2020
Second RP Period Deadline:
United States: 11:59pm EST Friday 11/20/2020
England: 03:59am Saturday 11/21/2020
SINGLES RP NOTES: One RP per character minimum
Two RPs per character maximum
One RP per RP period allowed
10k word limit per RP
ALL TAG TEAM RP NOTES:
One RP per team member per RP period
5k word limit per RP
Locale: Las Vegas, Nevada - Orleans Arena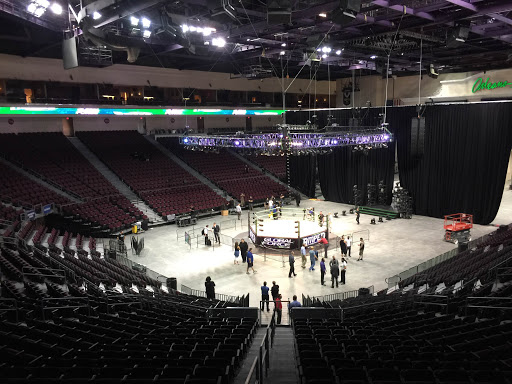 ---
The wait is OVER! 2020 is slowly coming to a close and the biggest event of the year has arrived! Yes! The tenth annual HIGH STAKES is nigh! The event that made SCW a household name! The "Grandmomma" of them all! This event is the Grand Prix of professional wrestling and between SCW and SCU, we bring to you an all day marathon! PLUS... the 2020 Year End Awards AND the 2020 Hall of Fame!
---
High Stakes X will be broadcast free on the Armed Forces Network for all the brave men and women around the world, defending our freedom!
---
Friendly reminder, SCW General Manager Brooke Saxon made note of some strict rules to ensure the safety of fans, staff and the wrestlers alike;
1- Each ticket purchased will come with a safety bag. (A safety Bag includes a company logo face Mask, one .5 oz bottle of hand sanitizer, and a pair of XL gloves. Masks must be worn in all areas of the building.
2- Tickets to all shows going forward will only be sold at the SCW shop and only available to the local residents in which the show is being held.
3- Tickets will be sold no earlier than 48 hours of the show. (For SCW, look at it as the promo deadline is when tickets go on sale for that show and SCU shows.)
4- Everyone entering the building will get screened to read their temperature.
5- All food sold going forward will be already wrapped. All drinks will now be sold only in cans or bottles. No fountain type drinks.
6- Food can only be consumed in the designated areas in which masks can be taken off temporarily. All merch bought at the event will be done by credit cards, the shops will no longer take cash.
Anyone not abiding by these rules will be removed and barred from all future SCW/SCU and GRIME shows.
---
ROULETTE CHAMPIONSHIP
KEDRON WILLIAMS (c) vs MAC BANE
When Mac Bane first win this championship opportunity, it was believed he would be challenging O'Malley for the gold. But fate took a turn when Kedron Williams, the former champion, defeated O'Malley to become a two-time champion and now it is he who will put the title on the line against Mac in this event's championship opener!
---
TRIPLE THREAT
STEPHEN CALLAWAY vs MILES "MILO" KASEY vs AGOSTINO ROMANO
Miles Kasey has not been seen since his Piranha Tank match against O'Malley six weeks ago at Violent Conduct VI! But he is back (sans a chunk or two of skin and some holes in his tights), and he is looking to work his way back up the ladder, but must content with two opponents this time, not one! Race car driver-turned wrestler Agostino Romano who would use this match to get back to back wins, and Stephen Callaway who has the wit and experience to put either of these men down for the count!
---
SINGLES MATCH
VIOLET AMELIA HOLT vs JESSIE SALCO
Do not make the mistake in thinking that just because Jessie Salco lost the Roulette title back to Johanna Krieger, that it makes her win a fluke! And her opponent at this grand event, Violet Amelia Holt, can not afford to think that either because Jessie has demonstrated her winning ways ever since she first debuted. She has heart and determination, but Violet's new aggressive attitude can quickly derail Jessie's plans to get back to the top!
---
SCU UNDERGROUND CHAMPIONSHIP
DAHLIA ROTTEN (c) vs ARIANA ANGELOS
The Three Way faced off against the Pride Tag Team champions a few weeks ago. Many may have been shocked to see Ariana and Alex walk away with the win. Ariana showed she can go toe to toe with SCU's top wrestler Underground Champion Dahlia Rotten... But that was a tag team match. Now GM Lexa wanted to surprise Ariana. Ariana will find out her match when she sees the card SCU advertises to the public. A way of showing her that she earned it. Dahlia takes on all challengers, to the Champion, this is someone blocking her path on becoming the greatest champion in SCU history. A match SCU expects to be one of the best this year, Dahlia, the Underground Champion, the ring veteran vs the young buck, the Pride Tag Team Champion, Ariana Angelos!
---
SINGLES MATCH
SAMANTHA MARLOWE vs COURTNEY PIERCE
With the exception of her draw against Violet Amelia Holt, Samantha Marlowe's record inside of the ring has been spotless as of late! And what better way to celebrate this historic event than to keep her winning ways going, but this week it will be far easier said than done as she faces the rookie sensation, Co-Winner of the 2018 Blast From the Past; Courtney Pierce! Courtney was on her way to the top when her career was cut short. Now she is back and a match against a woman the caliber of Samantha Marlowe is just what she needs to prove herself once again!
---
SINGLES MATCH - OPEN CHALLENGE
CALEB STORMS vs TOMMY MCMASTER
Caleb Storms was not about to let the biggest event of the year happen without making an impact! He made an open challenge on Climax Control, and while we waited to see which SCW Superstar would answer, what happened was not what we expected! It was the newest signee to the roster that answered the challenge; Tommy McMaster! Little is known of Tommy as of press time, but what we do know is he has countless hours of footage to study of Caleb, and Caleb has nothing to keep track on Tommy!
---
SCU COMBAT CHAMPIONSHIP - LAST MAN STANDING
EYESNSANE (c) vs ANDREW BORG
A few weeks ago, Father Gerald said that being champion gave him some clout in the company and therefore decided to make a match between Jeinfer Lacroix and Delia Darling. A match that will take place during the pre-show. What Gerald and the Good Shepherds didn't know was that when he made that match, GM Lexa was in her office talking to Combat Champion Eyesnsane.
They happen to be talking about a list of possible contenders for the Combat title. Lexa looked at Eyesnsane, Eyesnsane told the GM "If it was just that simple I'd say Andrew Borg just to teach Gerald a lesson. But that's not how this works." The GM told him he was right, it works how she says it does and it was then when GM Lexa decided that both champions will get those bookings. Gerald gets to see the type of power he has and Eyesnsane will do the same. But since Lexa wasn't going to tell the Good Shepherds the good news, it wasn't fair to place him in a pure Combat style match. GM Lea behind closed doors thought of the perfect match to make it as close to a wrestling match, to be fair to Andrew Borg. Therefore Eyesnsane defend the Combat title against Andrew Borg in a Last Man Standing Match!
The referee for this match will be a special surprise. The judges for the match are former Combat Champion Halo Annis, former Combat Champion Kelli Torres, and former SCW Multi Tag Team Champion Mackenzie Paige!
---
WORLD MIXED TAG TEAM CHAMPIONSHIP
BLACK SHEEP (c) vs THE BARNHARTS
The unbeaten streak of the Black Sheep continues, but this match was booked simply because the champions Mikah and Kris Ryans could not keep their mouths shut! Mikah and kris ran their mouths one time too many, and "Bulldog" Bill and Bea had enough and beat them down in a backstage brawl, and left the champions beaten, battered and broken! That was enough to set this defense in motion, and the only way the Barnharts can inflict even more pain on the champions ... is to make them champions no more!
---
BOMBSHELL ROULETTE CHAMPIONSHIP
JOHANNA KRIEGER (c) vs CHAR KWAN
How Char Kwan managed to get this title shot even before she had her first singles match back is between her manager and the bosses! What we do know for certain that it is Johanna Krieger who she will be challenging for the title. Johanna regained her title from Jessie Salco, and now the dominant "Agent of Mayhem" has an edge as the back and forth title changes has to have Char Kwan a bit frazzled over who to prepare for!
---
SINGLES MATCH
O'MALLEY vs BROTHER DAVID SHEPHERD
Brother David Shepherd of SCU made a shocking appearance on Climax Control when he interrupted O'Malley backstage, igniting a fight that had to be broken up! What caused Brother David to even arrive on Climax Control is confusing enough, but for him to immediately target a former Roulette Champion in O'Malley has us even more confused! But what we do know is that the bosses took immediate advantage and signed the two for High Stakes X to work out whatever is eating at them!
---
SINGLES MATCH
BEN JORDAN vs ALEX JONES
Perhaps the match of the night -- the SHOW STEALER! Two of the premiere athletes in all of the Superstars! Two former World Heavyweight Champions! Two of the finest technical wrestlers in the industry! That is what we have next when "the Cockney King" goes one on one against none other than Alex Jones! Sometimes a match is signed where a title is not at stake that will draw the world's interest, and that is the match that we have right here!
---
SINGLES MATCH - GLITTER BOMB
CANDY vs MERCEDES VARGAS
For weeks it seems, a mystery assailant had been targeting one of the most innocent members of the SCW roster overall, namely Candy. This included locking the poor woman in a closet, and we finally discovered that it was Grand Slam Champion and Hall of Famer Mercedes Vargas who was the culprit! Candy may be flighty but she is a fighter and she is getting what she wants most to teach that ol' "meany head" Mercedes a thing or two -- a GLITTER BOMB MATCH!
---
SCU UNDERGROUND CHAMPIONSHIP
FATHER GERALD (c) vs DAX BECKETT or STEWART MASON
Due to unknown reasons still, SCU canceled the show that should have aired Nov. 8 while also delaying the show from the week before. For this reason, Dax and Stewart will open the pre-show. The winner will then find themselves taking on Father Gerald for the top prize of SCU, The Underground Championship.
---
BOMBSHELL INTERNET CHAMPIONSHIP
MYRA RIVERS (c) vs SELEANA ZDUNICH
Myra Rivers has been an impressive Internet Champion, turning aside all women who come her way and attempt to dethrone her! And it is here, tonight, she faces perhaps her toughest challenge as she is up against former World, Internet and Roulette Champion; Triple Crown winner Seleana Zdunich!
---
COMBAT CHAMPIONSHIP - MMA MATCH
MERLOT AYANO (c) vs MICHELLE "MICHI" DEJESUS
Most will see this match up and wonder why, why does Michi, someone new with not many matches get to face Merlot for the title? Simple, Merlot is someone always wanting to prove herself, someone who has been wrestling for over ten years, she has done it all, yet she still looks for the next hurdle to get through. GM Lexa respects that in a wrestler. Merlot will get that tonight, Michi, hasn't had many matches but her loss record sits at zero. Michi has yet to show herself as a wrestler but she came here for the Combat Division. A trained MMA Fighter learning the ropes with the guide of OTE, led by Combat Champion Eyesnsane. IF anyone on this roster Merlot feels can be the biggest challenge, it would have to be Jenifer Lacroix or Michi. With Jenifer taking on Delia, that leaves the bigger and stronger opponent in Michi. This match is a MMA Match which favors Michi heavily against Merlot. The Champion has proven she can handle herself in a MMA match. But tonight, she's not just the champion, she's the underdog and she knows it. This match will be set for 5 rounds, 3 minutes each round. To make sure none, meaning GRIME but to make sure no one interferes in this match up, an outside person will be coming in to referee the match, former SCW manager for the Elders, Master Lilly. The three judges for the match will be MMA fighters... SCW GM Brooke Saxon, one of the biker security guards GM Lexa says has a MMA background and a guest judge. The rest of the special unit Lexa has kept under wraps will be surrounding the ring to ensure no interference.
---
SINGLES MATCH - HARDCORE GRUDGE
EVIE JORDAN vs KATE STEELE
It doesn't take much to rub the nerves of the former two-time World Champion Evie Jordan's nerves raw, but whatever Kate Steele did, it must have been something! Evie brutalized Kate in a vicious attack, and it's taken until NOW for Kate to be medically cleared to return to the ring! And the first person Kate wanted to face, the first person she wanted to step inside of the ring with is -- you guessed it! Evie Jordan! Not that this one promises to stay in the ring because this grudge match is Hardcore Rules! Anything Goes!
---
SINGLES MATCH - I QUIT
CHRISTINA ROSE vs ANDREA HERNANDEZ
Andrea Hernandez shocked the world with not just her change in attitude and her outlook on the wrestling community, but with the assault on Christina Rose that hospitalized the Hall of Famer! But Andrea got a laugh at her rival's expense when Christina, in unthinking fury, assaulted referee Drew Patton, resulting in an indefinite suspension! And just when Andrea thought perhaps she'd get a win via forfeit, "Hot Stuff" Mark Ward has lifted the suspension as of 11/22/20 so Christina can make the match and perhaps get in the last laugh on Andrea! And the only way either Bombshell will walk away the winner is by forcing one or the other to say the words "I Quit!"
---
INTERNET CHAMPIONSHIP
TEDDY STEELE-WARREN (c) vs J2H
If J2H wins, he gives the championship to Caleb Storms
Teddy Steele-Warren has been accused of having an ego, but for the man to claim to be the next J2H goes beyond mere ego and some say the man is delusional! For what seems over a year, J2H has forever been on the mind of the current Internet Champion, and Teddy's shock at J2H's return was enough to make the man have an embarrassing accident! But the stakes grew more intense when J2H attacked him, tiring of playing around! And now Teddy has to fight the man ranked as the Greatest of All Time, WITH the Internet Championship on the line! And J2H has dismissive proclaimed when he becomes the new champion, he will give the title to Caleb Storms! A true insult to injury!
---
SINGLES MATCH - LAST WOMAN STANDING
ROXI JOHNSON vs AMBER RYAN
The feud between these two former "friends" has grown to become one of the most brutal and long-standing rivalries of 2020! Roxi Johnson and Amber Ryans have spent the past several months being absolutely brutal with one another! Each woman has gained a victory over the other. Amber defeated Roxi at Summer XXXTreme VIII, and Roxi returned the favor at Violent conduct VI! Now the rubber match takes place, bringing this storied feud to a close at the biggest event of the year! Roxi versus Amber III! Last Bombshell Standing!
---
And in the DOUBLE MAIN EVENT...
WORLD HEAVYWEIGHT CHAMPIONSHIP
JACK WASHINGTON (c) vs AUSTIN JAMES MERCER
There was simply no way for us to put one World title match over the other in importance, so at this grand event, we have a dual Main Event! First up! Jack Washington, one of the youngest men to ever walk away as the World Heavyweight Champion, has his biggest test since -- well since defeating Alex Jones for the title in the first place! And to complicate matters, it is none other than Alex's Wolfslair teammate, and former World Champion in his own right, Austin James Mercer, who is looking to strip him of the championship and walk away a two-time champion!
---
WORLD BOMBSHELL CHAMPIONSHIP
ALICIA LUKAS (c) vs KEIRA FISHER-JOHNSON
Alicia Lukas looked to silence any and all critics when she sought to become a three-time World Champion, and she accomplished just that! But tonight she defends against a woman who has worked tirelessly to earn this one golden chance to not just face the World Champion, but defeat her and become the NEW Champion, Keira Fisher-Johnson! This is Keira's dream. It has been for years! And finally she gets her chance, but against an athlete the caliber of Alicia, that dream may very well become a nightmare!
Tune in to see all this and so much more as we bring you HIGH STAKES X!