Show Card
SCW CLIMAX CONTROL
DATE: Sunday - 01/26/2020
Deadlines:
RP Deadline:
United States: 11:59pm EST Friday 01/24/2020
England: 04:59am Saturday 01/25/2020
RP NOTE: One RP per character
RP WORD LIMITS:
Singles Matches: 10k per character
Tag Team Matches: 5k per Team member
Locale: Port Charlotte, Florida - Charlotte Sports Park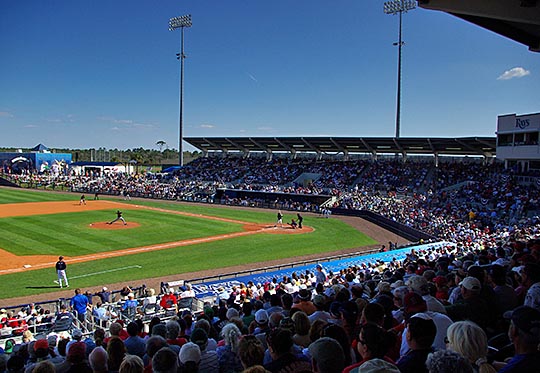 ---
My Bloody Valentine III is less than a month away, and with just two editions of Climax Control between now and then, much is at stake in the championship picture as the reigning title holders will discover who they will be up against and more challengers will be flocking to earn a shot at one of the prestigious championship titles in SCW.
---
SINGLES MATCH
CALEB STORMS vs MADDOX AYRES
In tonight's opener, Maddox Ayres is once again in action, declaring he wants to face the best of the best, each and every week. He gets that chance this week when he sets foot inside of the ring against a former Roulette Champion in the form of Caleb Storms. Caleb is a high flying, death defying metalhead, but against a man of Maddox's caliber, he may need to pull off every high risk maneuver in the book if he wants to walk away with the victory here.
---
SINGLES MATCH
SONG vs JOHANNA KRIEGER
"The Agent of Mayhem" Johanna Krieger debuted in SCW with much success as well as fanfare, and if you pay attention to her on social media, you know She says that it is just the beginning! She is back in action this week in Port Charlotte, and if her claims of perpetual success are to be taken seriously, then she herself will have to take her opposition this week seriously as she is against none other than Song! That's right, A Member of The Elders is returning to an SCW ring to give Johanna one hell of a challenge and to give the fans a treat to see the very popular young lady back in the ring!
---
SINGLES MATCH
MARK CROSS vs TEDDY WARREN-STEELE
Few other Superstars have caused such a controversial stir as Teddy Warren-Steele. From his cross-dressing androgynous personae that earned him the 2019 Most Hated of the Year award, to making multiple challenges in a single night, to his disgusting sexist views on women in the wrestling industry, few athletes, male or female, have gotten so much negativity, so quickly! Now Teddy is at step one to put himself on the map, but he has to do so against a man that pulls double duty as not only one of the top men in SCU, but a fast rising star in the main roster as well; Mark Cross. Mark has tasted championship success in both singles and tag Team ranks, and now faces a former Roulette Champion in his own right in the form of Teddy!
---
SINGLES MATCH
DANIEL MORGAN vs LACHLAN KANE
When has social media not played a factor in the business, stirring up negative emotions between men and women who might under other circumstances, pay one another much respect? Such is the case in the next match as reigning World Mixed Tag Team Champion Daniel Morgan of London Underground steps into the ring in a rare singles match, facing former World Mixed Tag Team Champion, Lachlan Kane. In Daniel's eyes, Lachlan has been running his mouth and not giving the level of respect the champion feels he is owed. Now the two meet inside of the ring to hopefully settle their differences.
---
SINGLES MATCH
"BULLDOG" BILL BARNHART vs ALEX JONES
When two proverbial alpha males are signed to face each other, anything can happen, and it usually spells for a main event caliber match! That is certainly he case when these two Brahma bulls, both former multi-time champions and ring experienced veterans do battle when "Bulldog" Bill Barnhart goes one on one against Alex Jones of the Wolfslair! An with the title scene wide open at My Bloody Valentine III, the winner of this contest will be walking into Tampa, Florida with a lot of momentum on his side!
---
SINGLES MATCH - NON-TITLE
SENOR VINNIE vs GRIFFIN HAWKINS
Griffin Hawkins knows that in just a few short weeks, he will be putting his coveted Roulette Championship on the line against his rival, Travis Levitt! But he can NOT look too far ahead because he has across from the ring from him this week, a man who stood at the top of the mountain for several months, reigning as the World Heavyweight Champion -- Senor Vinnie! Vinnie was unable to wrest back control of the World title from Ben Jordan, but gold fever still burns inside of his soul. And as we approach My Bloody Valentine III, this Mariachi versus Rock n Roll battle will play an epic role!
---
And in the Main Event!
WORLD BOMBSHELL CHAMPIONSHIP
ROXI JOHNSON (c) vs SELEANA ZDUNICH
GUEST REFEREE: VIOLET AMELIA HOLT
Roxi Johnson now knows She has a big battle ahead of her at My Bloody Valentine III, set to defend her three-time championship reign against the hated Bobbie Dahl. ... Maybe! Because Roxi is a fighting champion and when the chance to defend the gold this week arose, She wasted no time in signing on the dotted line. And her challenge is real because She faces a woman who knows the feel of that gold title around her waist; Seleana Zdunich! Seleana was involved in the Six-Pack match where Roxi claimed the gold at December 2 Dismember, and performed admirably. That is why She was deemed a worthy challenger and if She defeats Roxi this evening, then the match in Tampa will become a Triple Threat! Can't imagine Bobbie will be too happy when She hears about THIS!
And to make matters even more interesting, hometown girl Violet Amelia Holt, will serve as the special guest referee!
Tune in to see all this and so much more as we bring you SCW Climax Control!
CARD SUBJECT TO CHANGE