Supercard
The SCW in accordance with Generation-X Entertainment is proud to present...
---
DATE: 12/15/2019
Deadlines:
First RP Period Deadline:
United States: 11:59pm EST Saturday 12/07/2019
England: 04:59am Sunday 12/08/2019
Second RP Period Deadline:
United States: 11:59pm EST Friday 12/13/2019
England: 04:59am Saturday 12/14/2019
SINGLES RP NOTES: One RP per character minimum
Two RPs per character maximum
One RP per RP period allowed
10k word limit per RP
ALL TAG TEAM RP NOTES:
One RP per team member per RP period
5k word limit per RP
Locale: Las Vegas, Nevada - Gold Coast Casino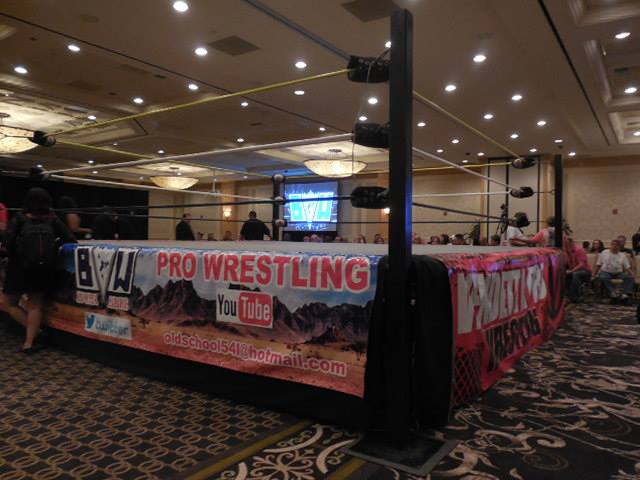 ---
The SCW and SCU Universes have waited all year for this one! The final Sin City Wrestling promoted event of the year 2019, and it could not be more appropriate that we arrive in our home territory of Las Vegas's Gold Coast Casino to bring to you; December 2 Dismember IV! Ten SCW promoted matches! Four SCU promoted championship contests! The stars of both promotions ring in the Christmas holiday as only they can!
---
December 2 Dismember IV will be broadcast free on the Armed Forces Network for all the brave men and women around the world, defending our freedom!
---
ROULETTE CHAMPIONSHIP
GRIFFIN HAWKINS (c) vs MARK CROSS
What is the holiday season if it were not for traditions, and the traditional way of holding a SCW Supercard is to kick things off with championship gold on the line! This year, the reigning Roulette Champion, Griffin Hawkins, face perhaps his toughest defense to date against Mark Cross in the opener to 2019's final Supercard!
---
SINGLES MATCH
ANTHRAX vs STEPHEN CALLAWAY
Stephen Callaway has been having a rough go of it as of late, and things don't seem to be looking up for the ring veteran as he steps inside of the six-sided ring against the unhinged maniacal clown, Anthrax! How much of a Christmas will this match be for Stephen as he closes out 2019?
---
SCU WOMEN'S COMBAT CHAMPIONSHIP - KICKBOXING
SISTER ESTHER SHEPHERD (c) vs KELLI TORRES
Sister Esther shocked everyone when she won the Combat Championship by defeating Torielle Jackson, and even more so when she successfully defended against long time champion, Shannon Middlebrooks. She has welcomed any challenge that has come her way, and proven to be more than just a fluke champion. However, her next challenge will be her greatest as she takes on former, and undefeated, Combat Champion, Kelli Torres, who was forced to vacate the title upon injury from Veronica Taylor, which Esther then won. Father's enthusiasm toward the title has proven to get her out of some tough spots, but Kelli Torres is not intimidated in the least. Will Kelli take back what she sees as hers? Or will Esther defy the odds once again to retain?
---
SINGLES MATCH
BELLA MADISON vs AMELIA HOGAN
Bella Madison came within inches of earning for herself a place in the Six-Pack Survival match for the World Bombshell Championship, but fell just a touch short when it was Candy who came out on top instead! Now Bella looks to right that wrong and work her way back into the winning pool by facing the woman who cost her that small, golden chance in the young Amelia Hogan!
---
BOMBSHELL ROULETTE CHAMPIONSHIP
SAMANTHA MARLOWE (c) vs CANDY
Can anyone dethrone Sam Marlowe from her perch atop the Bombshell Roulette division? That is the question on the minds of everyone as her grip on the championship has been as impressive as any champions' here in SCW, men's or women's! But now she finds herself in unfamiliar territory as she defends against a woman she has never before competed against in Candy! Candy won this opportunity in a triple threat match in front of family and friends, and we will find out if she can make the most of this opportunity!
---
SCU MEN'S COMBAT CHAMPIONSHIP - MMA MATCH
STEWART MASON (c) vs EYESNSANE
Stewart Mason has always been known as a striker and submission expert, but his name was always synonymous with the Underground and Hardcore Tag Team Championships. So people did not expect to see Stewart Mason taking on the accolade of Combat Champion. Was it really that big of a surprise? No. What was a big surprise was upon winning, it took no time at all for former multi-time Honor and SCW Champion, Eyesnsane, to throw out a challenge. He made it clear that he only saw one man worthy of that belt in SCU, and that was Stewart Mason... until Eyesnsane himself signed on the dotted line. Stewart gladly accepted, and the match was booked. Whether Eyesnsane's words were true or not, it is certain to be a very close match.
---
SINGLES MATCH
JESSIE SALCO vs MERCEDES VARGAS
Two of the finest Bombshells set foot in the ring, both of whom have proven themselves inside of the six-sided ring time and again! Some say that Jessie Salco is the perennial underdog here in SCW, as some opponents have openly mocked her record while others have praised her habit of rising to any challenge and never letting adversity get her down. And while Mercedes Vargas is a Grand Slam Champion, she has recently found wins slowly eluding her. This match is being seen as a "must win" for both Bombshells as they race for the top rung of the championship contenders ladder!
---
SCU WOMEN'S UNDERGROUND CHAMPIONSHIP
VERONICA TAYLOR (c) vs HALO WILLIAMS
No one was more shocked about the SCU debut of Veronica Taylor than Halo Williams latest acquaintance, Kelli Torres. Kelli was injured at the hands of the "First Class Mean Girl", and Halo was, as many are speculating, effectively screwed out of her Underground Championship. Halo was granted her rematch, but Veronica weaseled her way through that defense, any many since, including against her once friend and former Bombshell Tag Team Championship partner, Mercedes Vargas. However, since High Stakes IX, Halo and Kelli have been making Veronica's life a living hell, in every sense of the word. With Kelli taking on Esther for the Combat Championship, Donna Beauchamp overstepped Tad and named Halo as the Number One Contender. Out of every SCU title match, this one is the one to set the standard.
---
SINGLES MATCH - ROULETTE RULES
JAKE RAAB vs "BULLDOG" BILL BARNHART
When you have the two biggest bad asses in the promotion set to go one on one, you just know that you are going to get a hard hitting match! And when those two alphas just happen to be the ring veteran "Bulldog" Bill Barnhart and the former MMA superstar, Jake Raab, things are going to get even rougher inside of the ring! Both men are capable of throwing down against any man in this business, and while Barnhart is a wily veteran, Jake Raab's MMA skill gives him a technical prowess envied by many! And this match, being contested under the rules of the Roulette division, opens the path for anything to happen!
---
WORLD MIXED TAG TEAM CHAMPIONSHIP
LONDON UNDERGROUND (c) vs LADY STEELE-WARREN and KATE STEELE
London Underground made history at High Stakes when they became only the second two-time World Mixed Tag Team Champions. And to prove themselves fighting champions, they immediately set out to issue an open challenge for any team to answer. The first tandem that answered their call was none other than the husband/wife combination of Teddy Lady Steele-Warren and Kate Steele! This unique set of challengers could throw the savvy mentality and fighting techniques of the champions just enough to walk away with the mixed tag titles wrapped around their waists.
---
SCU MEN'S UNDERGROUND CHAMPIONSHIP
JAVIER GONZALES (c) vs TO BE DETERMINED
Our own Underground Champion has set in motion a movement within SCU, a faction called G.R.I.M.E. has risen, lead by our own Angel of Filth. The movement has seen several stars attacked viciously. While we cannot wait to see what damage they cause, it has taken away from promotion and defenses of the Underground Championship over the last two months. Prior to this cycle, no one questioned Javi's skills or determination as champion, but the last 5 weeks has began to raise some eyebrows. However, GM Tad Ezra has promised that by the end of Underground Ep. 43, we will see Javi' s next challenger. Who will be Javi' s next challenger? Tune in on December 5th to find out!
---
LUMBERJILL MATCH
KEIRA FISHER-JOHNSON vs BOBBIE DAHL
When Bobbie Dahl developed this new attitude, she immediately set out to prove that she belonged at the top, and was prepared to bury any other Bombshell that stood in her way. Her rampage ended up seeing her beat down numerous women when one stood out, standing up to the recently changed Ms. Dahl, that being the super heroine, Keira Fisher-Johnson! Many say Keira is destined for the world title, a championship that Bobbie herself covets. And having a heart of gold, it was only natural that Keira intervened to prevent Bobbie from bringing harm to any more of her peers. Now Bobbie wants to avenge Keira's interference, and Keira wants to chop Bobbie down and show she is not as big as she likes to think of herself. And to make things more interesting; this match will be a Lumberjill match, where the ring will be surrounded by scores of Bombshells from SCW and SCU alike! -- Including the ones Bobbie has attacked in the past!
---
And in the DOUBLE Main Event!...
WORLD BOMBSHELL CHAMPIONSHIP - SIX-PACK SURVIVAL
ALICIA LUKAS (c) vs ROXI JOHNSON vs SELEANA ZDUNICH vs CHRISTINA ROSE vs SIERRA WILLIAMS vs ANDREA HERNANDEZ
The biggest match for the World Bombshell Championship in SCW history! THAT is how Mark Ward wanted to bring 2019 to a close and his idea has come to fruition! One champion - Alicia Lukas! Five challengers - Seleana Zdunich ... Andrea Hernandez ... Roxi Johnson ... Christina Rose ... Sierra Williams! All locked inside of the domed cage! As two begin the match with a random draw, the other four will enter separately at three minute intervals! Eliminations occur by pinfall or submission,, and the last woman remaining will be the World Bombshell Champion!
---
WORLD HEAVYWEIGHT CHAMPIONSHIP - SIX-PACK SURVIVAL
SENOR VINNIE (c) vs AUSTIN JAMES MERCER vs BEN JORDAN vs LACHLAN KANE vs CALEB STORMS vs FENRIS
The Superstars close out this 2019 show in their own Six-Pack Survival match inside of the domed cage! One reigning World Champion in Senor Vinnie! Two former World Champions in Austin James Mercer and Fenris! Two young men both eager to rise to the top in Caleb Storms and Lachlan Kane! And the Best Wrestler To Have Yet To Win the World Championship in Ben Jordan! Same rules as the Bombshells! Six men enter; one man leaves as the best!
Tune in to see all this and so much more as we bring you DECEMBER 2 DISMEMBER IV!