Supercard
The SCW in accordance with Generation-X Entertainment is proud to present...
---
DATE: 01/13/2018
Deadlines:
First RP Period Deadline:
United States: 11:59pm EST Saturday 01/05/2018
England: 03:59am Sunday 01/06/2018
Second RP Period Deadline:
United States: 11:59pm EST Friday 01/11/2018
England: 03:59am Saturday 01/12/2018
SINGLES RP NOTES: One RP per character minimum
Two RPs per character maximum
One RP per RP period allowed
10k word limit per RP
MIXED TAG TEAM RP NOTES:
One RP per team member per RP period
4k word limit per RP
TAG TEAM RP NOTES:
One RP per team member per RP period
5k word limit per RP
Locale: Las Vegas, Nevada - Gold Coast Casino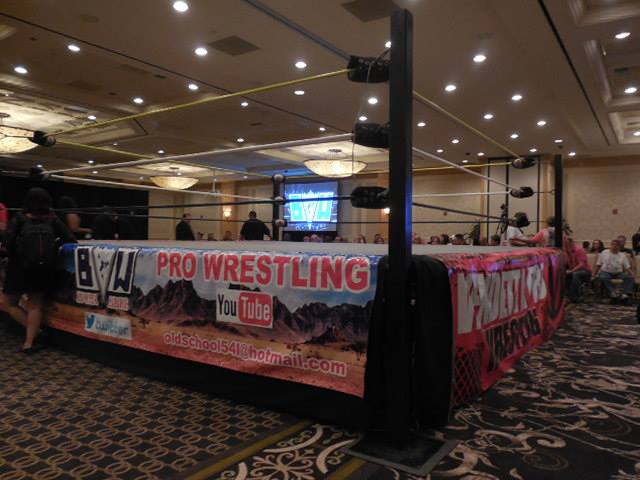 ---
When SCW went on hiatus in early 2018 with the first show and Supercard of the new year, Full Circle, never did we believe that the fan demand for our return would lead us back so quickly! 2018 was a great success where SCW grew to new levels, and now the year 2019 kicks off with the first show and once again, the first Supercard, of the year -- Inception III "Clash of the Champions!" Twelve matches! Four title versus title unification matches!
Inception III - "Clash of the Champions" will be broadcast free on the Armed Forces Network for all the brave men and women around the world, defending our freedom!
---
TAG TEAM MATCH
ALEX JONES and AUSTIN JAMES MERCER vs GAMERS INC.
Newcomer Alex Jones arrives, fresh on the scene to kick things off in 2019, teaming with the former Honor Men's Champion, Austin James Mercer! You can't get no better luck of the draw than that in your SCW debut, and Alex will need all of Austin's skill and status behind him as they take on the men of Gamers Inc. -- Jack Stewart and Jimmy Andrews! This is the first time either of these teams have been paired together here in SCW, as Gamers Inc. is predominantly a mixed tag team, so anything can happen!
---
MIXED TAG TEAM QUALIFIER - MIXED TAG SERIES
AMY SANTINO and JON DOUGH vs BEN and EVIE JORDAN
It comes down to this one match to determine who will move on later this evening to face the World Mixed Tag Team Champions, Lachlan Kane and Sierra Williams aka Team Eggplant! Both teams have racked up two impressive wins to get this far, and no losses! This one loss will eliminate a team, and as the Lethal Lottery tandem of Jon Dough and Amy Santino faces the Jordans, Lachlan and Sierra will be watching closely to see just who they will have as their new number one contenders!
---
BOMBSHELL ROULETTE vs WOMEN'S LEGACY CHAMPIONSHIP
SAMANTHA MARLOWE (c) vs JESSIE SALCO (c)
In the first "Clash of the Champions" Unification match, the Bombshell Roulette Champions does battle with the Honor Legacy Champion! Not only that, but these are two faces quite familiar with each other due to their mutual history right here in Sin City Wrestling! It's Roulette Champion, Samantha "Sam" Marlowe against Legacy Champion Jessie Salco, winner takes all!
---
SINGLES GRUDGE MATCH
SELEANA ZDUNICH vs DELIA DARLING
After breaking the boss's nose, many were surprised at how Seleana Zdunich was able to further bypass Christian Underwood's revenge scheme and defeat the maniacal Metal Maniacs in a Handicap Hardcore match! We were left pondering just what Plan B was for Christian, and it came in the form of a sneak attack at the hands of former World singles and tag champion, the great Delia Darling! During her time in SCW, Delia was without a doubt, one of the most dominant faces in the Bombshell division, and Christian pulled a definite coup in luring her back to face Seleana!
---
GOLDEN BRIEFCASE LADDER MATCH - SUPERSTARS
CALEB STORMS vs JOSHUA ACQUIN vs ST. JOHN CROSS vs TRAVIS LEVITT vs SLAPPY MCGOO vs SENOR VINNIE
No better way to stir up the championship scene in the New Year than by holding a mass Ladder Match for the heralded Golden Briefcase! The prize is hung high above the ring, and the first Superstar to climb the ladder and retrieve it, will be awarded a contract to face any champion, at any time, for a period of 365 days! They can "cash in" even after a champion has had a grueling match and is in no state to compete! All's fair -- so long as the champion is booked on that show! The six Superstars fighting for that right; Joshua Acquin! Travis Levitt! Caleb Storms! Slappy McGoo! Senor Vinnie! And St. John Cross!
---
ROULETTE CHAMPIONSHIP vs MEN'S LEGACY CHAMPIONSHIP
TY WEST (c) vs BLASTED MONK (c)
It is now time for the Superstar's Roulette Championship to be unified with the Men's Legacy Championship of Honor! Ty West fulfilled his championship goals by defeating several men at High Stakes VIII to walk away as the new Roulette Champion, and now he has a chance to further cement his status by facing the Legacy Champion, and a man he holds much respect for, the Blasted Monk! Winner takes all!
---
GOLDEN BRIEFCASE LADDER MATCH - BOMBSHELLS
MERCEDES LEWIS vs PANDORA BARRETT vs MERCEDES VARGAS vs TRINITY JONES vs KATE STEELE vs APPLE COREN
It's the Bombshells' turn to climb the ladder, both literally as well as figuratively, when six of the sports best fight to retrieve the Golden briefcase for the chance to cash in against any Bombshell Champion at any given time, so long as that champion is booked! The six Bombshells are; Apple Coren! Mercedes Lewis! Mercedes Vargas! Trinity Jones! Kate Steele! And Pandora Barrett!
---
GRUDGE MATCH
CAT RILEY vs CRYSTAL ZDUNICH
The rivalry between Cat Riley and Crystal Zdunich comes to a head at Inception III when these two hated enemies finally get the chance to lock up with nothing between them! The animosity rose to a fever pitch after Crystal and her daughter Brittany Williams ambushed Cat from behind and forced her to "tap," adding further insult to injury! Now Cat has swore she still has eight lives left and will go through all eight, just to see the look on Crystal's face when she taps! But Crystal is not a multi-time champion and Hall of Famer for no reason, and Cat's unbeaten streak has never been in more jeopardy than it will be here tonight! And to add even more fuel to the fire? Crystal's daughter Brittany Williams will be HANDCUFFED to Cat's manager for the evening, Cassie Banton!
---
WORLD MIXED TAG TEAM CHAMPIONSHIP
TEAM EGGPLANT (c) vs TBD
The World Mixed Tag Team Champions, Lachlan Kane and Sierra Williams, finally find out this evening just who their Number One Contenders will be and defend against them, front and center! It will be either Amy Santino and Jon Dough, or Ben and Evie Jordan! Either way, one has to wonder how much of an advantage the champions will have as their challengers, whomever thy might be, will have already competed once this evening!
---
FINAL FAREWELL
CASEY WILLIAMS vs GABRIEL
It's the end of a long standing dynasty, the Final Farewell, as the "Freight Train of Pain" Casey Williams steps into the SCW ring as an active competitor for the final time, bidding the SCW Universe goodbye! But the shocking news is not ONLY that, but who has stepped up as the man who will help bring Casey's storied career to a close; namely Hall of Famer, two-time World Heavyweight Champion and World Tag Team Champion; GABRIEL! Yes, Gabriel steps foot back inside of the ring for the first time in over THREE YEWARS, and all to bid a respected colleague an even more respected farewell! Casey Williams vs Gabriel! This match could very well have been the Main Event!
---
WORLD HEAVYWEIGHT CHAMPIONSHIP vs HONOR MEN'S CHAMPIONSHIP
FENRIS (c) vs JAKE RAAB (c)
One of the most hotly anticipated matches of the evening will see the SCW World Heavyweight Champion face off against the Honor Men's Champion to unify those prestigious titles into one Undisputed Championship! When World Champion Fenris and the new Honor Champion Jake Raab squared off in tag team action, it was the first time any of us saw anyone able to take it to Fenris the way Jake Raab did! Both are superb and hard striking MMA fighters and it was one of the hardest hitting tag team encounters we ever saw! Now these two strikers and submission specialists face off with their prestigious respective titles up for grabs! Winner takes all and that alone will make that tag team match look like a bake sale by comparison!
---
And in the Main Event!
WORLD BOMBSHELL CHAMPIONSHIP vs HONOR WOMEN'S CHAMPIONSHIP
DANI WESTON (c) vs ALICIA LUKAS (c)
And the Bombshells bring things to a close in the first event of the year, as the World Bombshell Champion Dani Weston goes up against the Honor Women's Champion, Alicia Lukas! As if their championship showdown was not enough for these two to be battling it out over, now it's gotten personal after the brutal attack on Dani at the hands of Lukas and Jessie Salco! Now Alicia steps into the ring in an official capacity against Dani, without the backup of Jessie Salco, and both ladies' championships are on the line and all hell is going to break loose, when the winner takes all!
Tune in to see all this and so much more as we bring you INCEPTION III "CLASH OF THE CHAMPIONS"!