Supercard
The SCW in accordance with Generation-X Entertainment is proud to present...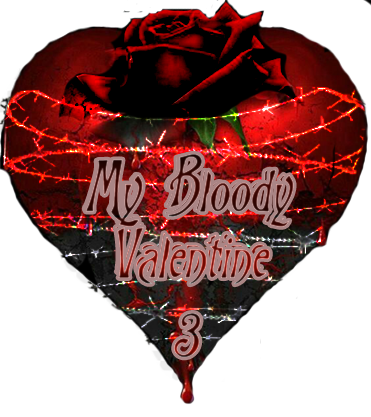 ---
DATE: 02/16/2020
Deadlines:
First RP Period Deadline:
United States: 11:59pm EST Saturday 02/08/2020
England: 04:59am Sunday 02/09/2020
Second RP Period Deadline:
United States: 11:59pm EST Friday 02/14/2020
England: 04:59am Saturday 02/15/2020
SINGLES RP NOTES: One RP per character minimum
Two RPs per character maximum
One RP per RP period allowed
10k word limit per RP
ALL TAG TEAM RP NOTES:
One RP per team member per RP period
5k word limit per RP
Locale: Tampa, Florida - Yuengling Center

---
We are LIVE, two days after the most romantic day of the year, for quite possibly, the most violent Supercard of the year -- My Bloody Valentine III! The "Going Home 2020" reaches Tampa, Florida for this Supercard event, in which there will be a grand total of FIFTEEN matches, including seven SCW championship matches and two SCU championship matches!
---
My Bloody Valentine III will be broadcast free on the Armed Forces Network for all the brave men and women around the world, defending our freedom!
---
SCU PRIDE TAG TEAM CHAMPIONSHIP
THE THREE WAY (c) vs STEWART MASON and WINTER ELEMENTAL
Winter Missed her flight two weeks ago and requested to have Ladies Night off for personal reasons. She's back and ready to team up with Stewart Mason, a member of Team Canada as those two Canadians that Winter has labeled as Canadian Pride will take on his stablemates Team Canada's Earl Lockyer and Dahlia Rotten. These four know each other very well. Dahlia and Earl have spent almost two years fighting Winter in the tag team scene. Stewart and Earl are as close as two can be without being brothers. Hard to pick a winner but one things for sure. They walk in as friends and will walk out as friends.
---
BOMBSHELL ROULETTE CHAMPIONSHIP
CANDY (c) vs BELLA MADISON
They say there are no friends in the sport when a championship is on the line, and we will find out whether or not this is true because the first SCW title match is between two good friends when the champion Candy defends against one other than Bella Madison who has been on quite the roll as of late. And considering at this event, the matches on the Roulette wheel are more ... 'disturbing' ... than the remainder of the year, it will only make things harder for both champion and challenger!
---
SINGLES MATCH - #1 CHALLENGER ROULETTE - ROULETTE RULES
VIOLET AMELIA HOLT vs BEA BARNHART
The violence continues as we determine a Bombshell who will move on to Blaze of Glory VIII as the fresh challenger for the Roulette Championship as Bea Barnhart squares off against Violet Amelia Holt! And yes, a spin of the wheel and god only knows what fresh hell these two women will find themselves in!
---
SCU TAG TEAM STREETFIGHT
AZZ N CLASS vs THE NOBILITY
Chanelle and Torielle will take on the Ruin Sisters at Ladies Night in a Street Fight but will also take on Nobility at My Bloody Valentine under the same rules. Angel and Melissa will take on Azz n Class's favorite match, a Street Fight. Which is fitting as this is not a professional match up. This one's personal!
---
TRIPLE THREAT - #1 CHALLENGER ROULETTE - ROULETTE RULES
JACK RUSSOW vs CHRIS CRIPPLER vs MALACHI
It's the Superstar's turn to determine who challenges for the Roulette championship at Blaze of Glory VIII, as three men do battle with a spin of the wheel deciding their fates! It will be Chris Crippler! Newcomer Jack Russow, and Lachlan Kane ... excuse me? Oh, due to Lachlan's whining, the bosses decided to give this grand opportunity to his brother Malachi instead, who himself recently scored a pinfall victory over -- you guessed it! Chris Crippler!
---
SCU MIXED TAG TEAM GAUNTLET - #1 CHALLENGER PRIDE TAG TEAM CHAMPIONSHIP AT BLAZE OF GLORY VIII
ALEX RUSH and ELLA SINGLETON vs JOHN BLADE and STACY RUIN vs TEAM GO vs KILLER KANDIES vs HALO WILLIAMS and EYESNSANE vs GRIME (Esther and Red) vs VALENTINA and SHOOTER REED vs DENISE ANDREWS and DORIAN B. vs GRIME (Silver and Purple)
The teams listed above will come out in a random order,
Mason Fox and Debbi Ruin will start this match and they look forward to getting past every time. A task that some will say will be impossible for every time listed above as Mason Fox and Debbi Ruin will start this match against SCU TV Champion Mz Holly Wood and SCU TV Champion Merlot Ayano!
---
SUPERSTAR VACANT INTERNET CHAMPIONSHIP - LADDER MATCH
AUSTIN JAMES MERCER vs CALEB STORMS vs MARK CROSS vs JAKE RAAB vs STEPHEN CALLAWAY vs TEDDY WARREN-STEELE
The Internet Championships are back! The SCW hierarchy are so happy that the rosters are thriving that they felt the men and women of SCW deserved more to fight for, so the Internet titles have made a triumphant return, and six Superstars will battle it out in a Ladder match to decide the brand new champion! Former World Champion Austin James Mercer was chosen for the first slot, followed closely by both Caleb Storms and Mark Cross! Jake Raab and Stephen Callaway won matches to earn their spots, and the sixth...? None other than Teddy Warren-Steele! Why him? "Hot Stuff" Mark Ward claims to have been tired of hearing him scratching at his office door, whining for the opportunity.
---
WORLD MIXED TAG TEAM CHAMPIONSHIP - FATAL FOURWAY
LONDON UNDERGROUND (c) vs TRENTON TIGERS vs THE WOLFSLAIR (Alex Jones and Johanna Krieger) vs THE GOOD SHEPHERDS
Ever since becoming two-time World Mixed Tag Team Champions, the Freebird tandem of London Underground have been ready, willing and able to defend against anybody and everybody who wanted a shot at the prestigious championships. Never let it be said they ducked ANYONE because this time they are defending against THREE sets of challengers in a Fatal Fourway! The first team to have been named is the Trenton Tigers! The Good Shepherds look to continue their dominance from the SCU rings to the SCW six-sided! And two teammates from the Wolfslair, Alex Jones and Johanna Krieger, step up to the challenge to try and wrest the gold away from the champions! First team to score the pinfall or submission are the champions!
---
SINGLES CHALLENGE
ANDREA HERNANDEZ vs CHRISTINA ROSE
A challenge made, a challenge answered! Andrea Hernandez has become one of the fastest rising Bombshells in SCW history, and she wants to erase all doubt and cement her status as a future champion by challenging and taking on one of SCW's finest; the Hall of Famer Christina Rose! Christina has won title after title here in SCW, and she will be only too happy to teach this young upstart a lesson in who is the Queen of SCW!
---
SINGLES CHALLENGE
SENOR VINNIE vs "BULLDOG" BILL BARNHART
A challenge between two respected ring veterans, and it all centers around -- a cactus and a bulldog? "Bulldog" Bill Barnhart places the blame for a recent loss on none other than Pete the Cactus, best pal to former World Champion, Senor Vinnie. How that works is anyone's guess, but now Bill wants a "pound of flesh" so to speak and Vinnie is always front and center when it comes to defending Pete's honor! So the match is made, and both Iris the Bulldog and Pete the Cactus will be in their respective corners for this one!
No we don't understand this either!
---
SCU WOMEN'S COMBAT CHAMPIONSHIP - KICKBOXING
KELLI TORRES or MERLOT AYANO (c) vs JENIFER LACROIX
SCU has been waiting over a year Kelli Torres Vs Jenifer Lacroix to finally take place. Jenifer has waited for a shot at the Combat Title. She's built in unbeaten streak along the way and it all boils down to this match up. Kelli herself has asked for this match only to go on death ears, but a spanner could be thrown in the works as Kelli Torres will have to defend against Merlot Ayono at Underground 50! Should Merlot defeat Kelli just one week before My Bloody Valentine III, Merlot will be heading to the big show and Kelli will be making her way to the pre show! One thing we know for sure is that all three ladies have agreed to a 3 round 3 minute kickboxing match.
---
BOMBSHELL VACANT INTERNET CHAMPIONSHIP - LADDER MATCH
SAMANTHA MARLOWE vs JESSIE SALCO vs KATE STEELE vs MERCEDES VARGAS vs SELEANA ZDUNICH vs SIERRA WILLIAMS
It's the turn of the Bombshells to fill the vacancy for the newly reactivated Internet Championship! Like their male counterparts, the championship belt will be hung high above the ring and the first of six Bombshells to reach it and bring it down will be declared the winner and champion! It's former World and long-time Roulette Champion Samantha Marlowe! Former Roulette and Tag Team Champion Jessie Salco! Former World, Internet and Roulette Champion Kate Steele! Grand Slam Champion Mercedes Vargas! Former World Champion Seleana Zdunich! And former World Mixed Tag Champion Sierra Williams, seeking her first taste of SCW singles gold!
---
ROULETTE CHAMPIONSHIP
GRIFFIN HAWKINS (c) vs TRAVIS LEVITT
When Griffin defeated Travis Levitt for the Roulette Championship in 2019, Travis was put on the injured list with a separated shoulder, and he places the blame solely on, you guessed it -- Griffin Hawkins! Travis returned at December 2 Dismember IV with a brutal assault on the champion, looking for payback! But Travis knows the best way to hurt Hawkins is to take his championship away from him, and he has that opportunity to do just that tonight!
---
WORLD BOMBSHELL CHAMPIONSHIP
ROXI JOHNSON (c) vs BOBBIE DAHL
#AnyoneButBobbie -- that was the hashtag but things did not turn out the way many Bombshells had hoped because the former fun loving Bobbie Dahl won the number one contender spot and now she gets the chance she's been craving; a shot at Roxi Johnson and the World Bombshell title! Bobbie's attitude change has turned her into a monster, attacking many women stars both past and present! Now her sights are set on Roxi, but if anyone can stop Bobbie's reign of terror, its the Hall of Famer!
---
WORLD HEAVYWEIGHT CHAMPIONSHIP
BEN JORDAN (c) vs FENRIS
We said friendships don't exist when championship gold is on the line, but what happens when its former friends and now bitter rivals!? The answer comes in the match that we have been waiting for for well over half a year as Ben Jordan, FINALLY at the top of the mountain, puts his cherished World Heavyweight title against someone who at one point in time was one of Ben's closest friends; former champion in his own right, Fenris! Fenris remains adamant that Ben's championship win at his expense at December 2 Dismember IV was through sheer luck, and that Ben did not defeat him - he defeated himself! The heat between the two grew so intense that the two former friends have been trading insults on social media, have come to blows, Fenris almost broke Ben's arm and Ben damn near returned the favor just this past week in Orlando! Now the issues between champion and former champion will hopefully be settled once and for all in tonight's Main Event!
Tune in to see all this and so much more as we bring you MY BLOODY VALENTINE III!