Supercard
The SCW in accordance with Generation-X Entertainment is proud to present...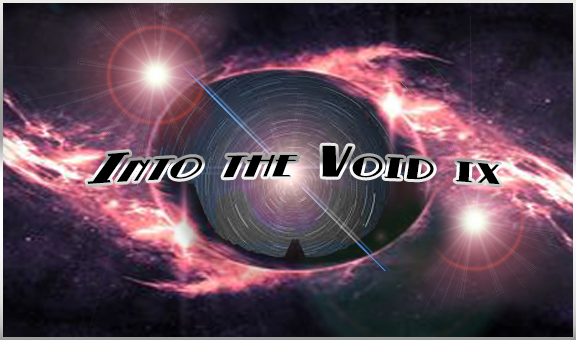 ---
DATE: 06/07/2020
Deadlines:
First RP Period Deadline:
United States: 11:59pm EST Saturday 05/30/2020
England: 04:59am Sunday 05/31/2020
Second RP Period Deadline:
United States: 11:59pm EST Friday 06/05/2020
England: 04:59am Saturday 06/06/2020
SINGLES RP NOTES: One RP per character minimum
Two RPs per character maximum
One RP per RP period allowed
10k word limit per RP
ALL TAG TEAM RP NOTES:
One RP per team member per RP period
5k word limit per RP
Locale: Las Vegas, Nevada - Golden Ring Casino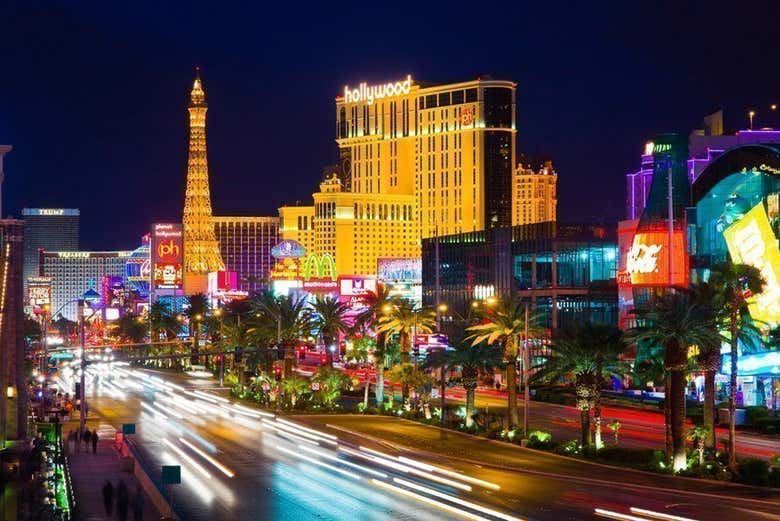 ---
One of the top two premiere Supercards of the year is here! The ninth annual edition of Into the Void! Being held at the Golden Ring Casino, this spectacular will be an all-day affair as it holds TWENTY matches from start to finish, featuring the absolute best that not just SCW has to offer, but SCU and GRIME as well! And THIS YEAR, SCW is proud to announce that serving as host of Into the Void IX is none other than multi-time World and Roulette Champion...
Samantha Marlowe!
---
Into the Void IX will be broadcast free on the Armed Forces Network for all the brave men and women around the world, defending our freedom!
---
ROULETTE CHAMPIONSHIP
JACK RUSSOW (c) vs KEDRON WILLIAMS
Jack Russow accomplished what no other was able to do when he ended the six-month reign of Griffin Hawkins to become the brand new Roulette Champion! Now tonight he kicks off Into the Void IX, defending against a man that went through two others to earn this right at Blaze of Glory VIII; the warlock Kedron Williams!
---
SINGLES MATCH
EL DARK vs MASON ALEXANDER VANDERBILT
There has been much storied hype surrounding the signing of the man known as Mason Alexander Vanderbilt! The man has a pedigree and high expectations -- from himself, and assumptions that his goals in wrestling are but a mere formality. He finally has his in-ring debut here at the Golden Ring Casino, facing the dark and ever dangerous El Dark! A man that could bring all of Mason's expectations crashing down around him!
---
SCU COMBAT CHAMPIONSHIP
HALO ANNIS (c) vs MERLOT AYANO
Merlot has been a very dominant Television Champion over the last several months. She has defended her title nearly every week. As the Mayhem Survival 3 winner, she has had a very dominant career. Ms Annis is no easy feat herself. She has captured SCU gold as the storied underdog on two different occasions, and she has made a career out of defying the odds. Halo will fight with everything she has, and then some. But will it be enough to hold on to her Combat Championship? We'll see what Merlot says about that.
---
SINGLES MATCH
MYRA RIVERS vs AMBER RYAN
Both of these women came into the SCW Bombshell division with great expectations. Myra Rivers has been successful thus far in revitalizing her career, and this week she goes up against Amber Ryan, a woman who has a list of championship credentials a mile long. But here in SCW? All the accomplishments in the world mean little because you have to prove yourself here -- in the Big league -- against the very best! The outcome of this one between two true greats is truly anyone's guess!
---
BOMBSHELL ROULETTE CHAMPIONSHIP
CANDY (c) vs VIOLET AMELIA HOLT
Candy may be flighty, fun loving and VERY unorthodox, but you know what else she is? The Bombshell Roulette Champion! She has been extremely successful inside of the ring, and that success has only increased since she won the Roulette Championship. Now she defends her title against a game challenger in the form of Violet Amelia Holt, a young woman who is hungry to prove herself and has been very successful since her return to SCW. Hence why she has been named number one contender and given this chance.
---
SCU COMBAT CHAMPIONSHIP
STEWART MASON (c) vs SHOOTER REED
Shooter Reed surprised everyone when he captured the TV Championship, despite having told everyone he would. Now, as promised by Donna Beauchamp and Gianni Di Luca, as the TV Champion, he gets to also challenge Stewart Mason for the SCU Combat Championship. He has the chance to become a double champion, much to the chagrin of Donna. But it will not be an easy task. Stewart Mason has been a dominant champion, shooting down any and all challenges that have come his way. Will Shooter be the one to end Stewart's streak? Or will he be just another victim to Stewart?
---
MMA SANCTIONED FIGHT
FENRIS vs JAKE RAAB
SCW is a promotion of firsts, and for the first time ever, a fully sanctioned MMA fight will take place inside of the MMA cage! Two of the baddest young men, both former MMA stars, finally will battle it out in a familiar environment when multi-time EliteXL Champion and SCW World Heavyweight Champion battles MMA pro and SCW Superstar, Jake Raab! This match came about when Fenris laid out an open challenge, and Jake was the only man who stepped up to the plate and accepted! Three five minute rounds, and you win by TKO, submission or by the judges' decision.
---
WORLD MIXED TAG TEAM CHAMPIONSHIP - TRIPLE THREAT
WOLFSLAIR (c) vs TRENTON TIGERS vs BELLA MADISON and MALACHI
This match was originally scheduled to be a regular mixed tag team title defense between two teams, then the Trenton Tigers looked to pull a fast one over not just the champions, but SCW as a whole by declaring themselves a Freebird team and giving away the title shot that they had won BEFORE they were a Freebird team. Bella Madison and Malachi heavily objected, and Christian Underwood agreed! And now thanks to a win over Char Kwan and Vector C. Rodgers, Bella and Malachi have been added to the title match against the Tigers and the defending champions Wolfslair for a Triple Threat spectacular!
---
SINGLES MATCH
KRIS RYANS vs GRIFFIN HAWKINS
What more can be said about this match than it is between two of the very best that SCW has to offer! Ever since his return, Kris Ryans has taken an interest in Griffin Hawkins, if for no other reason than wanting to prove himself inside of the ring against him. Kris returns as a Grand Slam Champion, and Griffin has made his intentions clear; he wants the World Heavyweight Championship! And in this match that you just know will steal the show, Griffin faces not just a former World Champion, but a man that technically never lost it!
---
SINGLES MATCH
CALEB STORMS vs TIBERIUS OF ELYSIA
This is a return match from several weeks ago when Tiberius talked down on not just the preferred music tastes of Caleb Storms due to his religious views, but Caleb's very way of life! The first match between them did not go as Caleb had hoped, but he demanded this rematch with Tiberius and it has been signed, in the hopes that Caleb can deliver the second time what he was unable to the first. And Tiberius? He has been strangely silent as of late....
---
SINGLES MATCH
TONY THORN vs TEDDY STEELE-WARREN
When Tony Thorn returned to SCW after nursing a severe injury, he wasted no time in making his intentions clear; he wanted to turn Teddy Steele-Warren into his new "project" and save him -- whether Teddy wanted saving or not! And then things took a turn personally when Tony's mother brutally attacked Teddy's wife Kate and the Gemstones, issuing a dire warning to keep this just between the men! This encounter is now all but preordained from the very start as the two men will finally meet inside of the ring, and we will see if Tony makes any leeway in his latest "pet project."
---
INTERNET CHAMPIONSHIP
AUSTIN JAMES MERCER (c) vs "BULLDOG" BILL BARNHART
Austin James mercer has gotten used to dominance inside of the ring, as he has been running roughshod over all challengers to his Internet Championship ever since he won the championship back in February of this year. But this time he faces a man that may not be as physically imposing as he is, but he is every bit as determined and powerful; none other than "Bulldog" Bill Barnhart! Bulldog was declared the number one challenger after some recent impressive outings, and this match against the dominant Internet Champion is his just reward!
---
KING FOR THE DAY LADDER MATCH
FINN WHELAN vs SENOR VINNIE vs LACHLAN KANE vs JACK WASHINGTON vs O'MALLEY vs STEPHEN CALLAWAY
This is it! What "Hot Stuff" Mark Ward hinted about as far as Christian Underwood wanting to bring back something big, and it does not get much bigger than the King For A Day Ladder match! Six of the very best Superstars will strive to climb the ladder and retrieve the briefcase suspended over twenty feet in the air above the ring! The first man to get that case is declared King For A Day, and gets the honor of taking over the booking for ONE edition of Climax Control! O'Malley! Jack Washington! Lachlan Kane! Finn Whelan! Senor Vinnie! And Stephen Callaway!
---
SCU GRIME WORLD NIGHTMARE CHAMPIONSHIP
SISTER ESTHER AZAROV vs ???
Later tonight on Underground Episode 60, we will see a LumberGRIME match to determine the GRIME World Nightmare Champion on the ladies side. Angel of Filth challenges champion Vixen Staggs, and the champion will go to Into the Void to defend against Sister Esther in a match type of Esther's choosing. The odds are ultimately in her favor, but when you look at her potential opponents, that theory just might not hold up.
---
QUEEN FOR THE DAY LADDER MATCH
ROXI JOHNSON vs TALLYN vs CHRISTINA ROSE vs SELEANA ZDUNICH vs JESSIE SALCO vs Mercedes VARGAS
Then it's time for six Bombshells to take their turn at the Ladder to become Queen For A Day! And like their male counterparts, the Bombshell who first retrieves the contract at the top of the ladder will be Queen For A day and get to book an edition of Climax Control! Tallyn! Seleana Zdunich! Jessie Salco! Mercedes Vargas! Roxi Johnson! And Christina Rose!
---
GRUDGE MATCH
ALICIA LUKAS vs BOBBIE DAHL
This grudge match has been brewing for months, ever since Bobbie had her change of character and brutally attacked the former two-time World Champion and SCW's first female Wrestler of the Year! Alicia was shelved for months thanks to the injuries at the hands of Bobbie, and has sworn to make Ms. Dahl pay and pay dearly! Alicia has been on the hunt for Bobbie ever since without success, but there is no running or hiding here, tonight! The two will finally meet inside of the six-sided ring and things will not be pretty once that bell rings!
---
BOMBSHELL INTERNET CHAMPIONSHIP
KATE STEELE (c) vs KEIRA FISHER-JOHNSON
When Keira Fisher-Johnson won the rights to challenge for the Internet Championship, nobody could have expected what would follow. She and Kate Steele have met before and to say they are less than friendly to one another would be the understatement of the century. These two women hate each other to such a degree that Kate has inadvertently brought about the return of Sin as we saw on Climax Control! And now after everything has been said and done between the two, the only thing that could make things even more tense and personal is when a championship title is on the line!
---
GRIME NIGHTMARE WORLD CHAMPIONSHIP
TBA vs LORD RAAB
The GRIME World Nightmare Championship will be on the line. Later tonight on Underground Ep 60, we will find out if Lord Raab will be facing Rory Rockefeller and Abaddon in a triple threat should they win their tag match, or will Rory get the singles match he called Lord Raab out for at Into the Void?
---
SCW WORLD HEAVYWEIGHT CHAMPIONSHIP
BEN JORDAN (c) vs MARK CROSS
This match has been in the making, ever since Blaze of Glory VIII when Mark Cross and Evie Jordan won the eighth annual Blast From the Past Memorial! To the victors go the spoils as winning nets a guaranteed world title opportunity, and that comes right here -- tonight! Quite the bit of irony that Mark teamed with the wife of Ben Jordan to win this golden opportunity, and now he must dethrone the husband of his former tag team partner if he hopes to walk away as the brand new World heavyweight Champion! If Mark Cross defends his SCU Underground championship later tonight, this match will become title vs title!
---
And in the MAIN EVENT...
WORLD BOMBSHELL CHAMPIONSHIP
ANDREA HERNANDEZ (c) vs EVIE JORDAN
Evie Jordan, co-victor of the 2020 Blast From the past, and the ONLY two-time winner, has her opportunity to become a two-time World Champion as she challenges Andrea Hernandez for the World Bombshell Championship to close out Into the Void IX! Evie was a force of nature when she first reigned at the top of the Bombshell division, and she wants to put the entire world on notice and burn it down if she has to, to prove to everyone she is still that same Evie! But a win against Andrea is far easier said than done as she has been nothing short of impressive since her arrival, and her victory for the championship gold just proves she belongs right where she is, and it will not be easy to remove her from this spot!
Tune in to see all this and so much more as we bring you INTO THE VOID IXI!